Multi-National Pharmaceutical Creates Strategic IT Roadmap with Flux7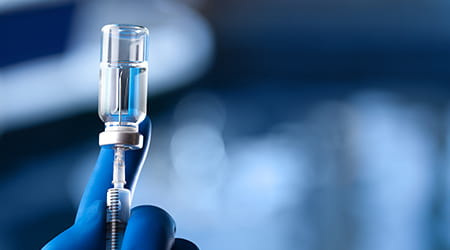 The customer we're highlighting today is a juggernaut in the pharma industry whose drugs and vaccines earn it multi-billions in revenue. Clearly, its R&D and supporting business functions are doing a lot right. In these situations we often hear the old adage, 'if it ain't broke, don't fix it.' Yet, the IT team saw a clear opportunity to take its practice to the next level, bringing greater throughput, additional repeatability, scalability and reliability to the business. With lots of ideas and no clear starting point, the pharma company called on the strategic IT consulting services team at Flux7 to help create a strategic IT roadmap.
Avoid Pitfalls and Identify Priority Projects
This firm is not alone: identifying which technology transformation projects make the most sense for the business in the short- and long-term can be difficult. As a result, Flux7 helps IT leaders create a strategic IT roadmap using a mix of industry and proprietary models. The result of the strategic exercise is to put the business on the path to successful digital transformation by identifying where the most value will be added, assessing which IT projects will have the biggest possible impact, in which order, and building a platform for innovation.
Upleveling for Internal Customers
The firm specifically sought Flux7's help to develop a plan that would outline the vision, roadmap, and capabilities that would help it achieve a data analytics ecosystem. With a goal to provide a foundation from which the IT team can build products and/or applications for large scale consumption by internal customers, company leadership agreed that the plan would be based on the implementation of IT automation and application migration to increase its ability to execute and deliver business value.

Discovery & Assessment

As the first step in the process, the Flux7 IT consulting services team met with senior IT leaders and representatives from the pharmaceutical engineering teams to fully understand the vision and current state. In this discovery and assessment phase, Flux7 curates many data points from which it is able to create a list of foundational capabilities needed to achieve the firm's vision of a foundational ecosystem.

This diagnostic of the current state as compared to the desired state allows us to identify IT delivery pain points and opportunities where we can help reduce them by implementing recommendations for IT automation principles, best practices, and technologies. Our pharmaceutical customer agreed that IT automation can help provide the repeatable and scalable processes they need to reach their goal of offering a 'white-glove' service to its internal customers.

Applying the IT Strategy Framework

With the foundational capabilities the company needs defined, the next step is to apply the Flux7 strategic framework to prioritize the capabilities. Prioritization takes many factors into consideration, such as:
Overall business value, identifying options with the greatest positive impact with the least amount of risk.
Mapping to the company's data analytics levers.
Dependencies (e.g. B depends on A capability and therefore A must be prioritized first)
Favoring "Bright Spot" capabilities that can show quick wins by delivering business value and illustrate engagement to the business.
Business imperatives. In this case, availability, security, flexibility, and maintainability were of top priority.
Any additional influencing factors such as staffing, in-house skill sets, and more.
Strategic IT Roadmap

The outcome of Flux7's analysis is a strategic IT roadmap in which the firm's needed capabilities are mapped in Epics and User Stories which highlight the technological needs of each. (Epics and User Stories help give the customer an estimated scope for creating each capability.) The detailed roadmap clearly illustrates related projects and/or dependencies for building out the capabilities. In addition to the strategic IT roadmap, Flux7 includes in its analysis a framework on how success can be measured as well as recommendations for processes that teams follow.

An example of a recommendation from the strategic IT roadmap includes creating a self-service interface for the company's development teams to deploy Java/Tomcat applications with one-click automation across their code delivery pipeline. This helps the firm meet a key objective to Increase Deployment Frequency and impacts a second objective to speed the onboarding process.

In addition, 40 legacy enterprise applications were identified for migration from their current bare-metal installation to a container technology environment, for enhanced scalability and repeatability. Flux7 created a business-benefit driven analysis of these applications, prioritizing their migration. It established an application and pattern inventory and migration roadmap that provides cost savings, productivity benefits, and return on investment.

Process Artifacts

The process creates several artifacts, including:
A strategic, detailed IT roadmap with

A list of projects and an estimate of the effort needed to achieve each of the capabilities with their priority;
An overall view of all these capabilities mapped back to each of the firm's data analytics levers, technology dependencies and a correlation between these capabilities.
Each capability proposed has its own detailed artifact that includes scope, value, effort, cost, and priority.

A reusable framework for establishing the priority of projects moving forward, with metrics for tracking and improving processes, and an estimated timeline for ROI/Marginal Cost to be realized based on industry case studies.
The questions the customer put to us at the start of this engagement were:
If a data analytics ecosystem needs to be provided for internal customers, what are the capabilities that need to be built?
How do we prioritize them?
And can we develop these capabilities?
Through the strategic IT roadmap process, we were able to help this pharmaceutical leader create a strategy that will allow it to take its vision into the future with built-in success metrics and ROI that will allow it to proactively illustrate its engagement and value to the business. Interested in how our IT consulting services team can help with your technology transformation roadmap?