NASSCOM's SIG for Engineering Automation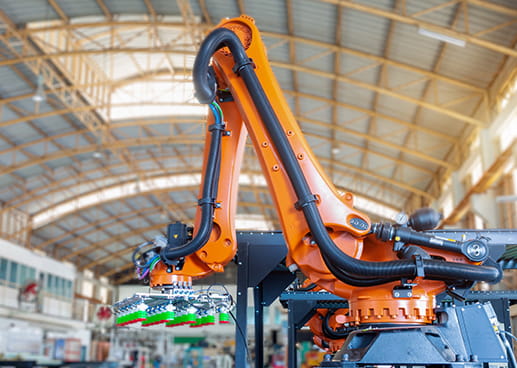 NASSCOM estimates that by 2022, the Engineering Automation market is expected to accelerate at a CAGR of over 20% and recently it took the initiative to create a Special Interest Group (SIG) for Engineering Automation by bringing together several experienced professionals from MNCs and eminent organizations involved in software engineering.


With a deep understanding on the market dynamics, NASSCOM points out that there are several factors that are driving the Software Engineering market, which begins with the adoption of Agile and DevOps principles in the organization's Digital Transformation journey. These tools not only help enterprises to implement self-sustaining end-to-end SDLC automation by improving quality, availability, and time-to-market, but also help in gaining traction through support Service Virtualization and automated Test Data Management.


By leveraging Continuous Integration, Testing and Deployment principles one can automate release engineering while making the environment scalable through automated provisioning. All of it can be further enhanced with AI/ML capabilities to enable automated decision making & easy governance.


Why this SIG?
NASSCOM envisions to achieve 4 major goals through this program:
Building India as a hub of Engineering Automation
Providing a common forum where people can contribute ideas and take it back
Helping to define and modify Academia curriculum for colleges
Helping to define upskilling and reskilling for IT industry to cater to the new trend
Through this industry partnership, NASSCOM wants to create an open culture of learning and sharing best industry practices, such as:

Agile transformation practices to achieve faster time-to-market without compromising product quality and providing cost efficiencies
Shift left practices to promoting best practices such as Acceptance Test Driven Development (ATDD), Behavior Driven Development (BDD), Service Virtualization, Automated Test Data Management, and Automated Test Environment Provisioning
SDLC automation tools and techniques, covering end-to-end SDLC automation — both vertical (test automation) and horizontal (release automation), including open source
Adopting DevOps practices to facilitate learning processes, tools, culture and full stack skills
Initial discussions
The initial discussions of the SIG focused on the current state of Software Engineering. The leaders talked about some of the best practices that they follow to cater to the ever-changing needs of their clients, using well-established and structured software engineering principles and tools related to Agile, DevOps and DevSecOps.
Agile and DevOps work in tandem and complement each other. While DevOps promotes a fully automated continuous integration and deployment pipeline to enable frequent releases, Agile brings in the ability to adapt to changing requirements and collaboration between different teams. And when security becomes a primary concern, the SIG envisions a more relevant flavor of DevOps, called DevSecOps, which balances between the delivery time and the security aspects.
In these initial discussions, the SIG also realized that AI and RPA technologies, which were earlier considered a different practice altogether, have been influencing Software Engineering lately for good. The leaders expressed their views on how they were embracing AI and Machine Learning practices in different software development stages and that AIOps is the future of DevOps.
The participating organizations agreed and requested NASSCOM to play a larger role to address challenges such as talent and skill shortages and the need to have a formal structure to upskilling and reskilling resources in the IT industry to cater to the new software development trends. Without qualified resources, it would not be meaningful to think of making India a hub of engineering automation.
The role of NTT DATA Services
I represented NTT DATA Services as Vice President of Business Transformation. I spoke about the diverse experience and expertise that NTT DATA Services brings through servicing large clients in India and across the globe, expressing company views that software engineering is not only about tools and automation technologies, but also the most important ingredient of the entire process — rather passionate employees – who believe in solving problems by driving innovation. At NTT DATA Services we emphasize hiring passionate individuals (both freshers and laterals) and work to reskill and upskill them through open learning platforms.
With large delivery centers in India, NTT DATA Services has taken several initiatives on our own to implement automation in different aspects of software delivery. Our university programs in several cities focus on preparing young talent for a professional career by imbibing the tailored (and much desired), skills the industry is looking for. Students get the required exposure to real-life project environment and learn best-in-class software development and automation approaches while interacting with experienced leaders.
The way forward
The SIG has agreed to meet at regular intervals and work together with a common interest to contribute towards the goal of making India the hub of Engineering Automation by sharing the best practices related to Tools, Technologies and People. Along with NASSCOM, we need to work with the academic world to revise the curriculum also retain the best talents in India.
Whenever possible we need to enable people on latest processes, tools and soft skills (like communication, collaboration and presentation skills) through self-learning methodologies along with flexible teaching and E-Mentoring.
Learn more about NTT DATA's Solutions for Intelligent Automation.