Arsen Aslanyants Helps Banks Make the Journey Toward Better Data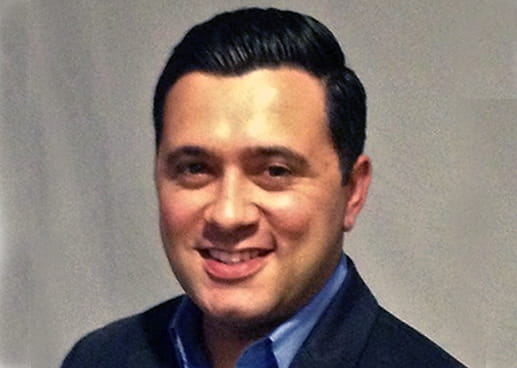 Financial Services Consulting Director Arsen Aslanyants' story begins in Azerbaijan when it was still part of the Soviet Union. When he was six years old, his family emigrated to the U.S., and as a boy, he helped his parents navigate the new, complex American landscape; today, he's helping some of the largest U.S. banks navigate complex data challenges.
Q: What was that experience like coming to the U.S. as a boy?
A: It was sink or swim. My family migrated to the U.S. in 1992 when I was six years old. The Soviet Union was falling apart, and my parents decided that it was time to pursue a life where we would have better opportunities. They didn't speak the language, so I often served as translator, helping them navigate a whole new culture and school terrain. I had to be resourceful and figure out school expectations on my own. That experience definitely shaped who I am today — I enjoy figuring out complex situations, and that's just what I get to do for my NTT DATA clients.
Q: Data complexity and remediation is one of the areas that is incredibly complex for institutions in any industry, but especially for financial services organizations. Can you talk about how you helped a financial services organization navigate its data challenges?
A: Data tells a story about your customers, your employees, and about the state of your business. If your data is skewed, so is your story. When you're making business decisions that affect as many customers and employees as our clients have, you need to make sure you have the right data.
Recently one of the largest institutions in the country came to us with a problem. It had 18 million records with data inconsistencies. It would have taken hundreds of resources and many thousands of hours to solve this challenge using traditional methods. More important to the bank, it would have required reaching out directly to the bank's customers to confirm sensitive information that the bank should already have, raising unwanted concern within the customer base. This would have been detrimental to the bank, in terms of reputation, time and cost.
My team proposed a 5-phased remediation approach that combined the strength of multiple practices, including our Consulting practice, to support program standup and execution; our Business Insights team to resolve as much as possible through data and analytics; Business Readiness to support employee readiness and change management for remediation; and our onshore BPO team, that executed manual reviews.

The project began with an assessment that was critical to helping the bank understand their readiness to begin to solve the problem, including the state of their workflow, procedures and processes, program support, and data analysis. This gave us the insights that drove the strategy for execution as the team was able to identify volumes that could be resolved systemically. It also enabled us to prioritize and better define the timelines for subsequent phases to ensure remediation could begin in alignment with the client objectives.
Our approach has enabled us to stand up the program and resolve over half the population of data without staffing up hundreds of resources, which translates into huge cost savings for the client. It also minimizes the potential of customer friction and reputational harm that could come from a massive cold-calling effort to the bank's customers. In addition, we're able to improve the client's risk profile and regulatory standing.
Q: Everyone has had to adjust to the "new normal." What impact has it had on you personally and professionally?
A: The pandemic has turned a lot of things upside down, but there have been some silver linings — both for my family and for my clients.
My wife and I have three children under the ages of seven. Before the pandemic, I was traveling for work every other week. Now I can be involved in some of the activities that I wouldn't normally been able to be involved in. Also, about a year ago, my wife and I decided that we wanted to really focus on our health and start working out, primarily to set a better example for our kids. We had a great routine: I was going to the gym every morning; she was doing a boot camp. Then the pandemic hit. Now we have a gym in our garage with free weights, a weight bench, a pull-up bar, and some bands — all the equipment I used at my local gym. I'm getting the same workout and the same results, but I'm doing it at home.
It's similar for the financial institutions I work with. The silver lining for them is seeing how productive their teams can be from a remote setting and giving them an opportunity to re-evaluate how much office time is going to be needed in the future.
Get to Know NTT DATA
Learn more about NTT DATA's solutions for Banking and Financial Services.
July 2020 Research Report | The Big Pivot: From Data Islands to Data Insights
The COVID-19 disruption has been like none other. FS organizations that use data and analytics to navigate these complex and unchartered territories will emerge successful. Read NTT DATA's most recent survey of leaders about data governance and management across key sectors: Research Report: The Big Pivot: From Data Islands to Data Insights.