Tackling the Opioid Crisis: How to Prepare for EPCS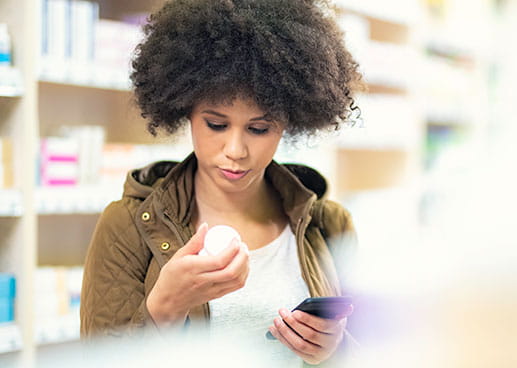 In a recent blog post, we highlighted the history of the opioid crisis in the U.S. and how we arrived at the current state with more than 130 deaths per day. Federal lawmakers are committed to lessening the tragic impact of the crisis, and one critical step is a newly passed law on electronic prescriptions for controlled substances (EPCS).
Hospitals are still in the process of updating their IT infrastructure, and interoperability between applications, to implement EPCS. The work required for getting hospitals prepared to begin using EPCS is overwhelming and costly. In this blog post, we will discuss EPCS challenges, and what is required of the healthcare industry to position themselves for success.
What to expect
The prescription drug monitoring program (PDMP) is the most effective tool against an opioid crisis at the state level. Starting January 1, 2020 (with some states beginning in 2021), providers, healthcare systems, and clinics will be required to use EPCS and PDMP to prescribe and check the last six months of a patient's opioid history in order to reduce doctor shopping and opioid abuse.
State Health Departments will be able to leverage the data from PDMP to understand the behavior of patients using opioids and make proactive plans to stop the epidemic. The data can also be used to protect high-risk patients and find unusual prescribing trends.
Benefits for providers and pharmacies
Pharmacists have been using PDMP for years to check the drug history of their patients before filling controlled substance prescriptions. With the combination of EPCS, there will be several benefits to prescribers and pharmacies, such as increased prescription accuracy, improved time management, and cost savings.
The use of electronic prescriptions for controlled substances also provides several benefits to prescribers and pharmacies, including improved patient care. In addition to increased prescription accuracy, quicker access to patient data, adherence to regulatory requirements, clarity of current and prior controlled substance prescriptions and drug allergies, here are a few benefits to expect from EPCS.
Provider Benefits
Improved patient safety
Reduced paperwork and decreased follow-up questions from pharmacies
Access to clinical decision support rules
Pharmacy Benefits
Decreased phone calls and verbal misinterpretation
Streamlined workflow and improved productivity
Increased access to drug-drug interaction
Challenges and recommendations to implement EPCS
The healthcare industry, as well as federal and state lawmakers, are facing challenges on rolling-out EPCS. Some of the pain points surfacing from workflow changes to accommodate EPCS and PDMP are vendor products, data quality/standards, infrastructure overhaul, privacy and security laws, and provider adoption.
Below are five recommendations for providers to combat the challenges to a successful EPCS implementation.
Get an early start: The EPCS roll-out challenges are significant and difficult to dodge. By choosing the right team for the job and assigning enough project resources for support, organizations can address friction points, such as eliminating silos, retiring incompatible legacy applications to support DEA mandates, creating data dictionaries to comply with your state's pharmacy board mandates, as well as simplifying provider work-flows, education, training and much more. When implementing EPCS, organizations must also pay attention to the small details to ensure satisfaction and trust in the processes put in place to support EPCS solutions.
Optimize infrastructure: Interoperability and data standards are critical to EPCS success. Organizations should undergo a system optimization prior to the implementation of EPCS to ensure the infrastructure can deliver an agile, seamless integration to share patient data securely for the best possible outcomes. Updating infrastructure and bandwidth are important considerations for successful use of EPCS.
Choose an EPCS vendor carefully: The DEA released EPCS requirements, which should be addressed in the vendor design of any EPCS solution. Many EHR vendors are still in the catch-up phase to meet the federal government and DEA requirements to implement EPCS. NTT DATA Services recommends that a vendor partner audit the solution for DEA requirements before initial roll-out, after each upgrade and every two years thereafter. The audit process will keep the organizations and prescribers DEA compliant to avoid penalties, and increase provider buy-in.
Emphasize data standards: The healthcare industry needs to address how data is collected and maintained in a meaningful manner for interoperability. Safe patient care demands complete data sharing, along with real-time analytics. Data standards are important to access and increase interoperability among the existing applications.
Ensure privacy and security: HIPAA privacy laws mandate and require prescription transmission between prescriber and pharmacy to follow secure messaging format. We strongly recommend for health systems to review their security plan and ensure tools and procedures are current and in place to meet DEA mandates.
A win-win solution
Using EPCS is a win-win solution for the prescribers to save time and provide clarity for the pharmacists. So, the question remains, why aren't providers readily adopting EPCS?
Prescriber frustration is related to cumbersome workflows, IT or system-related failures and lack of adequate training. Offering less complicated workflows, training, and education to help providers understand the benefits of EPCS will increase adoption.
EPCS can play an important role in curbing the opioid epidemic in U.S., and adoption must be embraced across the healthcare industry. For more information on EPCS, contact an NTT DATA expert to discuss how we can help you prepare.