Specialty Retailer Begins Cloud Journey with Flux7 Secure Start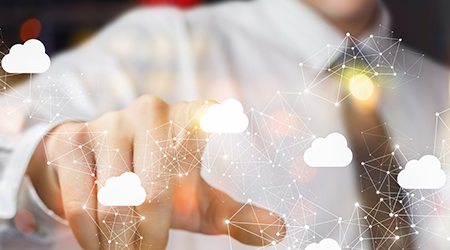 From competing with big-box operators to weathering seasonality in the business, specialty retailers face unique challenges. One specialty retailer that we've had the opportunity to work with recently is facing these challenges head-on with a proactive approach based on its core values to provide superior customer experience and continuous improvement. These two values combined in a drive to technology transformation that would simultaneously create digital improvements and an enhanced eCommerce experience.

With omnichannel sales, our customer has witnessed significant and consistent growth over its decades in business. Dedicated to giving customers the best possible value in a channel-agnostic experience, this purveyor of summer-season products aims to provide the highest quality of customer service possible.

This retailer is not alone in its desire to transform the business to better compete and provide the best possible customer experience. While other retailers have approached the puzzle by integrating an existing backend with a new front end, and others have moved to all-new applications hosted by a SaaS provider, our customer sought to migrate from its own hosted website solution, refactoring its eCommerce site to the AWS cloud.

In doing so, the retailer increased its agility, decreased its overhead and maintenance, and gave itself a 360-degree view of the customer.

While the company had a goal to move toward software modernization and technology transformation, it was due for an upgrade to the tax calculation tool, Veri-Tax, that supports its eCommerce site. This seemed like a natural first step to replatform for the cloud and was ultimately the trigger that caused this patio and porch retailer to contact the IT consulting services team at Flux7.

Identifying a Bright Spot

At Flux7, we recommend that companies begin with a "Bright Spot", an area where the team can show quick wins by delivering business value and illustrate engagement to the business. In addition, in pursuing a Bright Spot strategy, the company is able to gain valuable experience and knowledge about the cloud while focusing on a specific application or use case. It turned out that the Veri-Tax application upgrade was an ideal Bright Spot, allowing the company to also start its cloud journey, thereby killing two birds with one stone.

Working with the VP of IT Systems and his team, the Flux7 cloud consulting team began by building a secure foundation. Called Flux7 Secure Start, the landing zone provides a fast, secure platform for getting started in AWS. Indeed, the development team had recently requested the IT systems group to stand up a development environment where they could move the Veri-Tax software. The landing zone gave developers just what they wanted, allowing the VP of IT Systems and his team to quickly address the requirements of their internal customers.

Combining AWS security best practices with CIS-hardened systems and a CIS compliance dashboard, the Flux7 landing zone provides the retailer with a consistent, scalable solution ready for new workloads. And, while the tax software is not in scope for PCI, Flux7 Secure Start does provide a PCI Level1 compliant foundation.

Flux7 Secure Start

With a solid foundation in place, the teams next worked together to build cloud infrastructure specific to the Veri-Tax software. We created pipelines to provision the application's workload infrastructure, created a multi-availability zone relational database service with automation for the application, and created autoscaling groups for the EC2 instances.

Within seven days, the retailer was ready to deploy the sales tax app to the cloud, which was enabled to be integrated into the customer's existing on-premises eCommerce site. With Flux7 knowledge transfer throughout the engagement, the retail team had learned how to manage and maintain their new cloud infrastructure and had importantly learned how to install other apps on the new system.

Technology Transformation Drives Business Value

Starting a cloud journey begins with an initial cloud experience. And, for this retailer whose systems had been completely on-premises, it was important that the first step illustrate the power and potential of future steps in the cloud. The Veri-Tax Bright Spot was an ideal starting place as the teams were able to build a secure AWS landing zone and application infrastructure within a short period of time, quickly demonstrating business value.

In addition, replatforming the applications for the cloud — both the tax app and future apps — allows the retailer to take advantage of cloud functionality and cost optimization. In addition to optimized system costs, automation has decreased the number of manual tasks conducted by the team, thereby reducing human error, and increasing IT resources available for business-impacting work.

Last, by working hand-in-hand with Flux7 cloud consultants, the team was able to learn along the way, growing quickly in their cloud skills and experience, preparing them for future innovation in the cloud. Combined with a secure foundation, the team's new cloud education will allow them to innovate around the tax application, further digitizing the customer experience, driving greater customer satisfaction and lifetime value.