Reimagining Employee Experience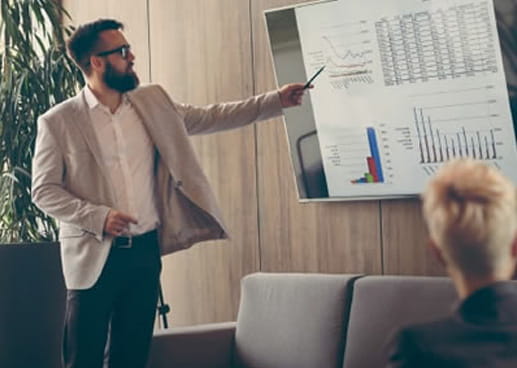 It's official! NTT DATA's research reveals that organizations that invest in up-front planning and place employees at the heart of their workplace transformation strategies are reaping the rewards in multiple areas, including enhanced productivity, improved agility, and increased employee retention. Despite these compelling benefits, our research also reveals that two-thirds of organizations still take a leap of faith when it comes to digital workplace transformation, and the same number fails to prioritize initiatives ahead of a roll-out that would set up their strategies for success.
These findings mean that only around one-third of organizations prioritize any Employee Experience (EX) measurement strategies — such as pilot studies, or third-party consultation — ahead of a major change to their digital workplace solutions. Even fewer (27%) conduct extreme stress testing of new tools before a roll-out. Our survey reveals a willingness by many organizations to commit spending without fully understanding the employee landscape. Seven in 10 of those surveyed said cost to purchase or maintain solutions is a top-five influencer, whereas consultation with end users (39%) fell to the bottom of the list.
Inadequate EX measurement translates into a lack of insight and clarity on what it takes to deliver a dynamic workplace fit for today's multi-generational and multi-expectational workforce. This lack of insight often leads to poor investment choices and roll-out delays on new solutions.
So, measuring employee experience may hold a valuable key to success.
Today, there are tons of technology tools at our disposal to diagnose and improve the employee experience. Options include surveys, portals, mobile apps, and process management tools that promise, "This, too, will make your employee experience better." Many of these tools are indeed very capable of capturing an insane amount of data and generate insights. So, it's not the tools that differentiate the leaders from the laggards, but instead, how companies approach understanding the employee experience measurement and what they do with the insight.
How can companies improve their EX measurement strategies?
NTT DATA has found several ideas to improve EX measurement in Forrester's recently launched report: .EX Measurement Best Practices: New Data Sources, New Insights, And More Accountability — How to Continuously Shape A PEAK Employee Experience This report is full of insight and is backed by examples of how companies have made EX measurement matter. The report also touches upon several other aspects, including how to improve employee surveys and add new sources of insight, ways to create accountability for improvement, and tips to create confidence and act on employee feedback. Here are NTT DATA's five key takeaways:
Improve Employee Surveys While Adding New Sources of Insight. Several EX efforts fail, not because they don't have the right technology tools, but because they don't focus on the moments that matter most for EX and employee engagement. They also don't generate insight in a timely fashion. Thus, companies "… should streamline, modernize and customize employee surveys and take advantage of other data sources like workplace analytics."
Create Accountability for Turning Data into EX Improvements. It is important to understand how firms currently act on EX measurement data. The report recommends that companies ensure there is an owner assigned for each EX metric they measure. Forrester also suggests that companies revisit their EX measurement deck or spreadsheet and ensure if all data metrics or actionable insight has an owner. And, just in case any point has missed the radar, make it a priority to plug those gaps.
Work with stakeholders to understand EX insight. As EX leaders, companies "must create EX solutions as well as hold stakeholders accountable for making needed improvements."
Evaluate how much recent decisions were based on EX metrics insight. The report suggests that companies start by making a list of all the employee-related decisions that their organization has undertaken in recent times. Next, analyze how many of these decisions were influenced by an EX metric and what insight influenced these decisions. For example, companies that held focus group discussions with employees revealed that their competition is perceived to have a better workplace because they have a more flexible working policy.
Create confidence that you'll act on employee feedback. Employees want to know what firms will do to address the concerns they raise in their feedback, so companies must be transparent about what they can and will do.
Read NTT DATA's research: Decoding the modern workplace: Place employees at the heart of your strategy for more insight drawn from our survey of North American decision-makers.