From Moscow to the U.S., with a Laser Focus on Quality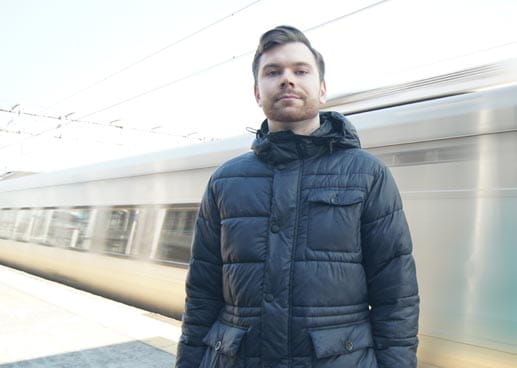 Vlad Savchenkov is a field services technical leader for NTT DATA Services, working with our client — a leading pharmaceutical company that specializes in finding treatments for rare diseases. Vlad grew up in Russia, and he graduated from college in 2012. Though he is just 27 years old, he already has extensive experience supporting pharmaceutical companies.
Q: Our client was very impressed with your work recently, which they felt went above and beyond on their behalf. Tell me about that.
A. They were training a new group of physician representatives who were going to be out in the field telling doctors about a new treatment for children with a rare disease called hypophosphatasia. The disease prevents proper bone formation, causing deposits of calcium to form where they shouldn't be and thus makes the bones brittle. It's a lifelong disease and can be very painful and debilitating.
The physician training was planned in Boston and our client felt this would be a great opportunity to also train them on all the new digital tools they would be using on their laptops. Our team supplies the laptops, as well as iPads, printers and projectors for them. This new technology training requirement by our client wasn't within the parameters of our contract and left us with very little lead time, but we understood the criticality of it, and we mobilized to support them and their physicians.
I got a call from my client while I was at home in New Haven, Connecticut, at 6:30 p.m. asking for our support. Two hours later, I was on the train to Boston.
We quickly set up a help desk outside the physicians' hotel training room and stayed with them for two full days – making sure their computers were up and running. We worked with about 20-30 physicians, getting them ready to go out in the field.
We walked them through how to use all the corporate resources on the laptops, how to connect through the VPN and how to use two-factor authentication, which many of them had not used before. We made sure they knew how to use their resources for conversations with the physicians they would be visiting as part of their everyday jobs.
At the end of the training, as we were saying goodbye, the doctors gave us a standing ovation. That was very gratifying to me – especially as a dad of a toddler – to know that maybe I played a small part in helping them focus on their jobs of getting medicine to children who need it.
Q: I heard from the head of our client's IT team that, because of your work, you've created more fans of NTT DATA Services throughout their IT organization. Tell me how you came to feel so strongly about serving customers.
A. I started my career with a pharmaceutical company in Moscow. Pharmaceutical organizations are under pressure to perform at the highest level. The work is intense and outcomes are critical. It's a demanding IT environment which is good for me because I like being challenged.
I was working with English speakers back in Moscow, which helped my language skills tremendously. I studied English in school and was glad to get the opportunity to use my skills.
I had the opportunity to join NTT DATA in Moscow as an account manager supporting projects related to cloud and data center. Though NTT DATA is large, our Moscow team was small, which meant that I had to wear many hats. I was able to learn many parts of the business. I could see the big picture and developed strong relationships with the clients. I felt a personal responsibility for making sure that we never failed them. I also learned that, when you have clear goals and responsibility, it's easy to maintain this level of quality.
I spent three years working for NTT DATA in Moscow before moving the U.S. in 2017 when the company offered me a position here. It was a chance to broaden horizons, for myself and my family consisting of my wife and son. We are still in adaptation mode but are looking forward to this new opportunity and the adventure that comes with it!
Get to know NTT DATA
Learn more about NTT DATA's solutions for Healthcare and Life Sciences.
Meet our Game Changers here.