S/4HANA — The Big Why, Part Two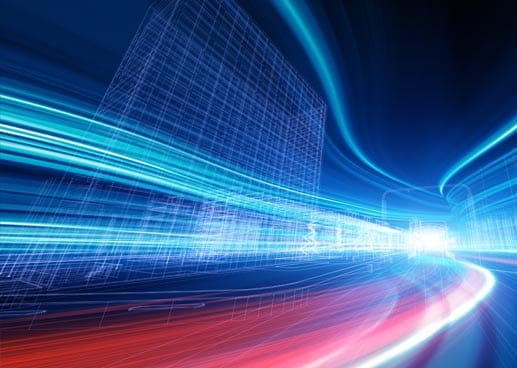 Many organizations struggle with digital transformation because it requires assimilating digital technology into all areas of the enterprise and fundamentally changing how the organization operates.
Too much of what is happening today under the guise of "transformation" is little more than digital tactics chasing a transformation strategy. Common mistakes include digitizing outdated processes; one-off, "shadow IT" projects that lack a clear objective and strategic value; and investing in technology for technology's sake – with no real understanding of how it will improve operations or impact customers.
The ultimate end goal of digital transformation, and S/4HANA's raison d'être, is to have in place a secure and scalable digital foundation capable of harnessing the power of all current and future disruptive technologies, empowering you to become an intelligent, nimble organization capable of adapting to constant change and continually enhancing your customer's experience.
Stating it plainly, S/4HANA cannot be cleaved from transformation. It is the engine — the digital core — that powers true, enterprise-wide transformation. S/4HANA will impact your entire IT landscape and all of the processes mapped within it. As such, justifying adoption from a business value perspective requires an honest, unflinching, holistic evaluation.
Truth be told, there is no single, silver bullet for justifying transitioning to S/4HANA. While S/4HANA's lower TCO and easier maintenance are certainly appealing, these gains by themselves are likely not enough to inspire sign-off. Rather, it is the cumulative value S/4HANA delivers across key transformational categories that makes adoption both compelling and essential.
In Part One of this article, I explored S/4HANA's value proposition across big data and real-time, operational intelligence. In this article, we'll tackle three additional value categories: decision support, simulation and automation, data warehousing and data marts, and business process performance & simplification.
Decision support, simulation and automation
With S/4HANA, your organization can mine data for improved decision-making, rapidly simulating and predicting future outcomes/risks, and quickly developing models to automate processes.
SAP S/4HANA comes loaded with new embedded analytics capabilities, process automation features, simulation and prediction tools, and a number of other tools that can help you get actionable insights faster, streamline your business, and make more effective decisions at all levels.
Built-in ML, AI and analytics help businesses increase sales, detect fraud, improve customer experience, automate work processes and provide predictive analysis.
For companies in asset-intensive industries, predictive analytics applied to data streams from sensors and other IoT devices is driving a tectonic shift in maintenance practices from reactive to proactive, which helps them increase productivity, reduce downtime and maintenance costs, and ensure customer satisfaction.
Automation is the digital workhorse powering transformation in businesses today. According to the 2018 AIIM Industry Watch Report: Digitalizing Core Business Processes, 75% of organizations view process automation as "important" or "very important" to their organization.
According to MarketsandMarkets, the workflow automation market was valued at $4.26 billion in 2016 and is expected to reach $18.45 billion by 2023, at a CAGR of 23.56%.
With S/4HANA, SAP is striving for an automation of 50% of all ERP business processes within the next three years. This automation positively impacts your company's bottom line and drives significant cost savings.
Data warehousing and data marts
S/4HANA obliterates the traditional data warehousing and data mart model.
Traditional databases and their massive disk farms are costly CPU hogs that pose daunting power and cooling challenges. Moreover, relational database management systems (RDBMS) are woefully inadequate for meeting today's big data analytics and business reporting needs. While good at storing persistent, structured data, traditional RDBMS fail when it comes to quickly analyzing massive quantities of structured and unstructured data to inform critical, timely business decisions. In short, they take too long and consume too many computing resources.
The days of (latent) IT production reports pushed out to managers are quickly coming to an end. No one wants to wait for time-consuming batch processing when far too compelling are the advantages of real-time, fact-based decision-making capabilities powered by intuitive, self-service analytics/BI tools in the hands of marketing, sales, supply chain management, manufacturing, engineering, risk management, finance, HR, frontline workers and line-of-business pros.
Traditional data warehouses may still play a part of any company's analytical arsenal, with an important role in helping organizations to carry out longer-term and more complex historical analysis.
However, if you're looking to provide business users with real-time support for operational decision-making, big-data functionality within S/4HANA is the way forward. Powered by HANA, S/4HANA simplifies IT landscapes by eliminating redundancy-driven server sprawl and, ultimately, the need for multiple, separate business intelligence systems.
Business process performance and simplification
S/4HANA improves process performance and drives process simplification by orders of magnitude.
As the engines of work activity, business processes are essential to transformation. They move workers forward in their daily jobs, help propel strategic initiatives, and perhaps most importantly, provide the framework to make and implement business decisions.
Companies today are burdened by siloed, difficult-to-use business systems that complicate processes and hamper operations. According to market research firm IDC, companies lose 20% to 30 % in revenue every year due to process inefficiencies.
According to in-depth study conducted by Harvard Business Review, an overwhelming 86% of the 746 business managers surveyed feel their business processes and related decision making has become so complex as to hinder their ability to grow in a digital economy.
S/4 HANA acts as the digital core for business process simplification by using the power of its HANA in-memory database. S/4HANA doesn't differentiate between the application and database layers. This accelerates both reporting and transaction speeds and drives process efficiency. Cycle time reduction means the time needed to complete task is lesser with employees free to focus on task that improve the bottom-line.
Process improvement is the perfect catalyst for digital transformation; as you identify gaps in the performance of key processes you will begin to uncover the specific ways that S/4HANA drives dramatic process performance and process efficiency gains.
Tune in for my next article that explores how to build a business case for adopting S/4HANA.