Accelerating Your Digital Agenda to Keep Pace With the Changing Nature of Global Business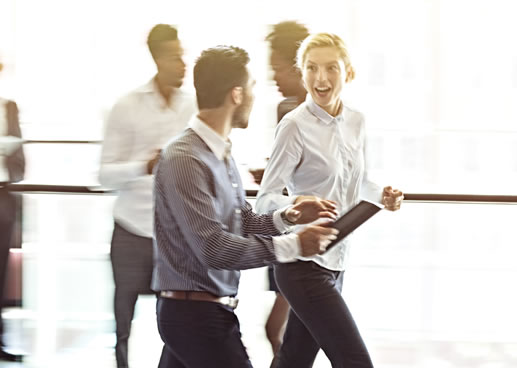 Business organizations might feel they are ready to transform, but many struggle to maintain day-to-day operations while responding to both expected and unexpected changes. Customized, consulting-led solutions empower real transformational change for the digital age without any disruptions.
Today solutions span from the cutting edge to offerings that are more traditional:
Digital services. Projects built on one or more digital technologies, such as analytics, machine learning, business intelligence, autonomics, robotic process automation (RPA), virtual agents, IoT, omnichannel, customer experience, user experience and mobility.
Digital-enabled BPO services. Projects powered by digital technologies to deliver specific business outcomes. For example, analytics-enabled business processes or automation powered processes that drive transformational changes in business metrics.
Traditional BPO services. Conventional finance and accounting transaction processing and customer care services.
Organizations can now choose either a single service or a fully managed solution for their entire portfolio of application, infrastructure and business processes through Business Process as a Service (BPaaS) offerings.
I strongly believe technology intervention is the key to delivering enhanced value and, when properly implemented, IT becomes a catalyst for innovation, transformation and growth. The core of any business must be client-centric. And service providers become an extension of their client's organization to drive compelling business outcomes. Through co-creation and collaboration, consultants and experts combine extensive skill and expertise with the talent of their clients to form one cohesive team. I think of this approach as "one team — multiple wins."
Robotic Process Automation (RPA) solutions, powered by top-notch talent and cognitive technology intervention, create digital business solutions that help organizations up their game and increase shareholder value through the execution of world-class processes that enable growth, and all of RPA solutions can be delivered with cost efficiency.
Delivering measurable outcomes
By harnessing the combined power of process, digital/human expertise, analytics and technology, service providers are able to deliver measurable business impact for their clients. Operational excellence and business performance can be measured through a balanced scorecard, based on the following drivers:
Customer-centricity
Financial benefit and business outcome
Process effectiveness and efficiency
Learning and innovation
Compliance and control
The five levers of digital enterprise framework — a unique methodology specifically designed to optimize your operations and strengthen digital DNA of the organization — must include:
Digital consultants
Digital fitness via an assessment
Digital ideas using design thinking
Technology intervention through automation and AI
SMAC (Social media, Mobility, Analytics and Cloud)
As a global leader in digital business services, NTT DATA Business Process Outsourcing (BPO) accelerates the digital agendas of some of the world's leading multi-national companies. We focus on clients first — always. Our industry-specific, platform-based solutions, coupled with automation, analytics, artificial intelligence (AI), cybersecurity, internet of things (IoT) and blockchain, deliver enhanced digital customer experience with outcome-based pricing.
Through this unique framework, we ensure that we're bringing together the right mix of talent and skill; working in the most efficient locations around the world, using best-in-class processes and technology.
Learn more about how NTT DATA Services uses Digital BPO solutions and partners with clients to navigate and simplify the modern complexities of business and technology; delivering the insights, solutions and outcomes that matter most.