Embracing Emotions in Life Insurance Part Two: Five Steps to Transforming Your Customer Engagement Model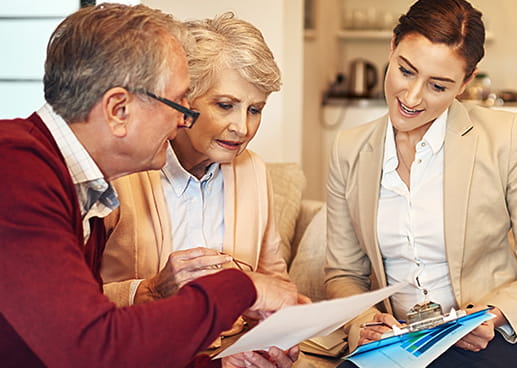 In part one of this blog post series, Embracing Emotions in Life Insurance: Create A New Model of Customer Engagement, I explored why the life insurance industry needs to reimagine their relationships with customers. Insurers that take on a more advisory role, one which leverages policyholders' life milestones as opportunities to engage, will create more loyal policyholders and families, while also increasing the ability to cross-sell and up-sell.
Shifting your engagement model to one that is more people-centered starts with gaining a better understanding of your customers — both the policyholders and their families.
Below are five steps insurance companies should take today to begin transforming how they do business with current and future customers:
1. Develop personas for your prospects, policyholders, beneficiaries and employees. You likely already have policyholder and prospect profiles, but you'll want to develop personas for employees and beneficiaries as well. You need to understand behaviors, attitudes, communication preferences and needs to be successful. The best personas are the ones that cause an organization to continually re-visit when making decisions: "what would Barbara want?"
2. Create journey and touchpoint maps to determine pain points, gaps and opportunities in each customer's experience. To take full advantage of this tool, ensure your journey maps:
● Are living, breathing documents that tie to projects and success metrics and are iterated over time. They should not just be completed once, used to design a portal, and left on a shelf.
● Are based on your actual customer base and not on a generic life insurance customer base.
● Reflect the experiences of customers, employees and agents. A customer experience is directly tied to employee behavior, so you need to analyze, document and understand both.
● Incorporate input from internal stakeholder workshops. These workshops elucidate internal processes and technologies that impact the employee experience.
● Start small and tangible with a particular use case (e.g., policy application). Over time they should grow larger and ultimately represent the life experience of your policyholders and their families/beneficiaries. Doing so will help uncover touchpoint opportunities that connect their milestones to your products and services.
3. Research how you communicate to prospects and policyholders across channels (CSR/agents, mailings, emails, websites, etc.) to determine how to streamline and enhance these touchpoints. Once you have the journey map documented, aggregate all of the relevant communications and post them on a wall. Walk through the materials with the aforementioned personas top-of-mind and ask:
● What does this communicate? Is the tone representative of our goals of simplicity, tangibility, positivity and immediacy?
● Does this communication make sense given where the customer is in their journey?
● Does it address pain points and barriers across the journey?
● Does it represent the new model of engagement: serving as an advisor in life for the family?
4. Define an analytics and data strategy that addresses gaps in understanding based on the new model of engagement. Tap into social media channels and publicly accessible data to gain new information about your policyholders and beneficiaries that you hadn't previously needed. These can help simplify the application experience by eliminating redundant information requests as well as uncovering touchpoint opportunities based on the new insights.
5. Explore investment in technologies and process improvements that better support employees and enable you to interact with customers in new ways. If you fully embrace servicing customers in "the life between," IoT and wearables can play a role in health monitoring similar to the health insurance industry.
Long-term, product accelerators can reduce the speed-to-market for new products and enable agents to build a customized product in real-time with prospects. For sustainability, leverage a digital platform that's flexible and can be supported by the ever-evolving insurtech eco-system. By limiting costs due to the shortened time to market and continuously iterating products based on customer feedback, you'll create a truly customer-centered suite of products with an end-to-end application-to-issue process that reflects this agility.
And by all means, invest in that customer portal to allow easy access to an online application, helpful calculators to guide in coverage selection, and self-service functions for payment and policy updates. However, know that your portal is only one step toward true business change and a customer experience transformation.
While the above steps may seem daunting, an effective way to get started is through a one- or two-day workshop to tackle a targeted business problem with key internal stakeholders. Using design thinking methods intended to identify root causes, think differently about solutions and prioritize outcomes and next steps and you can begin to shift your business model. The workshop is also effective at gaining internal alignment and socializing the concept of engaging customers in a new way.
Changing the perception of life insurance is the goal. The decision to engage with you should be simple, tangible, immediate and positive. Adopting a customer engagement model that is people-centered ensures you're making business, technology, process and communication decisions that support this goal.
Moreover, by gaining a better, more holistic understanding of prospects, policyholders and their loved ones, you'll more effectively service them and build a trusted, advisory-based relationship that results in greater loyalty, which also leads to more cross and upsell opportunities.
Learn more about how NTT DATA can help you guide the customer experience for your current and future policyholders.