Born Racer: A Behind-the-Scenes Look at a Five-Time Champion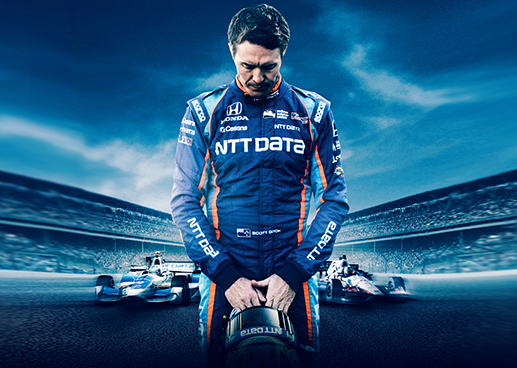 It you like a good story, I highly recommend that you check out Born Racer available for purchase or streaming in the United States today and in other parts of the world later this month.
The hero is a very unassuming guy named Scott Dixon. He is a son, husband, father, friend, teammate and a race car driver. He drives in IndyCar, and is the current champion of the series. In fact, he's a five-time champion, an Indianapolis 500 winner, and has 44 wins to his name — far more than any active driver. He's a legend in the sport, and still in his prime, as the third-winningest driver in American championship cars history, trailing Mario Andretti and A.J. Foyt.
The Universal Studios-backed film is brought to us by a pair of New Zealanders, director Bryn Evans and producer Matthew Metcalfe, who also brought to the screen "McLaren," the story of another New Zealand-born motorsports' industry legend, F1 team owner Bruce McLaren. Born Racer follows Scott, his family, and his team (Chip Ganassi Racing) through the 2017 IndyCar season, providing viewers with a behind-the-scenes look at the training, technology, preparation, strategy and teamwork behind motorsports.
You don't need to be a racing fan to appreciate this story. The relationships explored are as compelling as they are relatable. You'll get a peek into how Scott started competing in karting in New Zealand, and understand the choices and sacrifices his parents and family made to support his competitive passion. That family dynamic comes full circle when you meet Emma Davies Dixon, Scott's wife and a competitive athlete, who dedicates tremendous time and energy to winning on the track. Tony Kanaan, a fellow IndyCar driver and Scott's teammate, sums it up by saying, "We live to race., and everything else comes around that."
Another storyline is the inherent danger in the sport. With competitors traveling as fast as 230 miles per hour — and only inches apart — there isn't time to react and crashes happen. The action-packed film includes frightening and dramatic footage from Dixon's spectacular crash at the Indianapolis 500, and examines the fallout, not simply the debris from the car, but the impact on the team and in the sport. Viewers can experience the crash through the eyes of Scott's long-time engineer Chris Simmons, as he describes the "agonizingly long" moments that follow. And you'll see the impact a crash has on the team — testing resolve, relationships, and resources as they rebuild to get back on track in days. Assistant engineer Kate Gundlach becomes a catalyst for examining the impact of the crash on the team as they rebuild and proceed through the highs and lows of a long season in a very competitive environment.
IndyCar driver Dan Weldon's fatal crash during the final race of the 2011 IndyCar season is revisited as Dan and his wife Susie were part of Dixon's circle of friends. It underscores the emotional and physical risks, as Emma Davies Dixon relates how she thought Scott's crash at Indy might have been "her turn" to experience what close friends have experienced in losing their "beautiful men."
The film adds dimension to Scott's nickname, "the Iceman," which is more than being calm under pressure on the track, saving fuel, being efficient and delivering lap after precision lap of flawless driving. The pressure these drivers, these teams, and these families experience are unimaginable.
NTT DATA is a long-term sponsor of Chip Ganassi Racing. Through this partnership, we get to introduce clients, prospects, partners and employees to the sport and give them a glimpse into this world. It's a pleasure to spend time with these people and a privilege to watch them work.
I encourage you to check out the story of Scott Dixon later this month, as Born Racer is released on DVD and digital download in the U.S., and get a glimpse into what makes him tick — competitor, fearless teammate, husband, father, son, friend, leader, champion. And — after the 2018 season — make that a five-time champion.