Be a Part of Something Bigger. Enter Our Innovation Contest by Nov. 16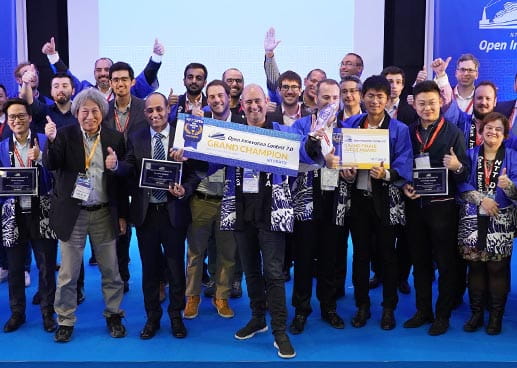 For the ninth consecutive year, NTT DATA is holding the International Open Innovation Contest, which aims to create new, partner-powered businesses and solutions that will dynamically solve global problems. Before I go on, let me remind any interested startup companies the deadline to enter is Friday, November 16. If you're thinking about submitting an application, go for it! Here's the link to enter.
I'm always excited to be a part of this contest and to learn about the amazing ideas coming from technology entrepreneurs around the world. For the small companies that enter, just participating in the challenge can be a valuable exercise in clearly defining their business approach, understanding their market potential, and making connections in the business world. And for those who win, it's a golden opportunity to work closely with NTT DATA to fully realize their concept, bring it to life, and scale it up for real-world adoption.
Just look at last year's champion, Gestoos. The Barcelona-based startup developed an AI solution that uses computer vision to help people interact more naturally with technology through motion and facial recognition, spatial awareness, etc. The technology holds all sorts of promising implications across various industries. And after working with NTT DATA over the last year, Gestoos is now implementing its proof of concept for one our clients.
Of course, startups aren't the only winners in the Innovation Contest. NTT DATA's support of entrepreneurial companies produces plenty of benefits for us, too. We get the chance to meet and learn from some of the tech industry's up-and-coming superstars, and partner with them on what could become disruptive innovations in the near future.
In the end, it's a triple win for startups, NTT and the customers who count on us to equip their organizations with game-changing technology. Even beyond our business dealings, events like the Innovation Contest bring together the technology community at large, inspiring fresh thinking and incredible new capabilities that will change our world for the better.
I hope you'll consider joining us this year.
Learn more about the 2018 NTT DATA Open Innovation Contest and view the press release here.