NTT DATA Recognized for Operational Excellence in Business Transformation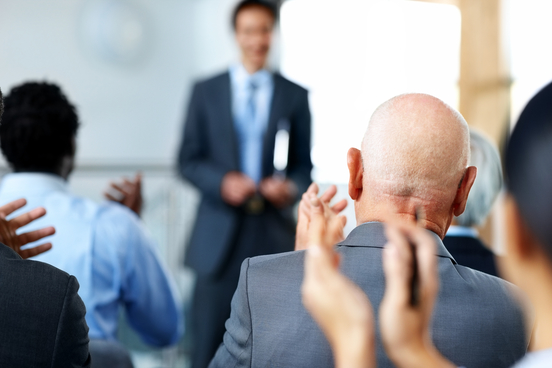 NTT DATA Services was recently honored at the Business Transformation & Operational Excellence World Summit (BTOES18) in Orlando, Florida for winning the Best Achievement in Operational Excellence to Deliver Business Transformation. As defined by the panel of industry experts, Operational Excellence is the execution of business strategy with lower operational risk, lower operating costs, and increased revenues relative to a competitor.
However, the focus of Operational Excellence goes beyond traditional improvement to a long-term change in organizational culture. Companies in pursuit of Operational Excellence do two things significantly different than other companies: they manage their business and operational processes systematically and invest in developing the right culture.
Operational excellence in the healthcare industry
NTT DATA is particularly interested in helping clients implement solutions that will transform business processes through optimization and solutions for intelligent automation. For example, the healthcare industry is still plagued with onboarding challenges. So why is a frictionless onboarding process so important, and what does it really cost the business? According to the 2016 CAQH Index report on healthcare's adoption of electronic transactions, the administrative cost of closing the accompanying data gaps consumes nearly $300 billion annually, which is about 15% of all healthcare expenditures. In an increasingly competitive and consumer-centric healthcare environment, customer and client satisfaction are more important than ever. Delays in onboarding can be damaging to both new and existing customer and client relationships.
Even today, health plans struggle to onboard practice groups and third-party administrators struggle to onboard payers. Vendors not only struggle to get client data into inflexible templates and to acquire physician practices, but they also struggle with complex credentialing. Manually analyzing documents, reading, identifying issues and instigating resolution decreases employee productivity — not to mention human error prone to happen when reviewing hundreds of pages of data. Of course, this entire issue is exacerbated by the expectation of fast turnaround times.
NTT DATA Robotic Context Processor, a cognitive automation engine, uses built-in Optical Character Recognition (OCR), Natural Language processing (NLP) technology and self-learning capabilities to comprehend complex legal documentation, such as contracts, and execute appropriate actions based on the directives.
Incredible change and upheaval
Speed, and the ability to adapt to changing market conditions pose significant challenge for any business. New technologies and innovation are continuing to disrupt traditional industries and markets. In today's fast-paced automated business world, start-ups don't experience the barriers to entry of a decade ago, and market fluctuations impact company operations and performance. Businesses across all industries need to remain nimble through advanced technologies and digital transformation. Advancements such as Robotic Process Automation, Machine Learning, IOT, Cloud Computing, Data Analytics, and Mobility solutions are playing critical roles in delivering better business outcomes. From advanced technology to improved processes to cultural improvements business leaders that champion operational excellence face a period of incredible change and upheaval.
The Business Transformation & Operational Excellence World Summit (BTOES18) helps industry leaders and C-level executives design and deliver value-oriented operational excellence transformations through an end-to-end approach to achieving excellence in execution. At BTOES18 attendees discussed crucial issues, priorities, and successes faced by Operational Excellence Practitioners and all the latest developments.
NTT DATA is committed to innovation. We help organizations across the world effectively implement robotic process automation technologies into their business processes to stay competitive in the changing economic and political landscape. At NTT DATA, robotic process automation is about integrating human direction with technology to efficiently deliver measurable outcomes that impact the core of our clients' businesses.
Learn more about NTT DATA's solutions for intelligent automation and the BTOES18 Awards.