It's Time for Healthcare Organizations to Rethink Their Contract Management Process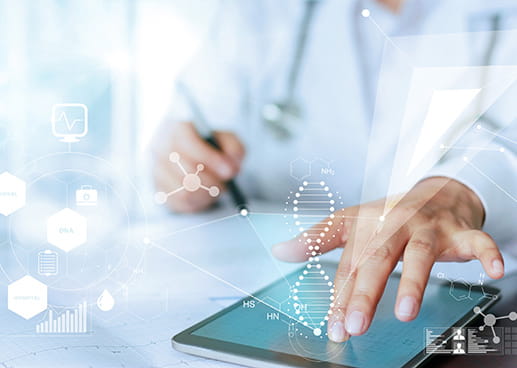 Healthcare contracts: those of you who deal with it know how exasperating they can be. I can almost hear you sigh while you shake your head. It's resource intensive and expensive. According to the 2016 CAQH Index Report on healthcare's adoption of electronic transactions, the administrative cost of closing the accompanying data gaps consumes nearly $300 billion annually, which is about 15 percent of all healthcare expenditures.
That's significant! Unfortunately, the healthcare industry continues to be plagued with onboarding challenges. Even today, health plans struggle to onboard practice groups and third-party administrators continue to face challenges while onboarding payers. Provider organizations not only struggle to get data into inflexible templates and acquire physician practices, they also struggle with complex credentialing requirements.
In an increasingly competitive and consumer-centric healthcare environment, delays in onboarding can be damaging to both new and existing customer and client relationships.
Traditional, manual, client onboarding processes are time-consuming and resource-intensive. Very often, they result in a large number of basic, yet critical, errors, which multiply with time. When compounded by the dizzying array of compliance requirements, all of which are critical to basic care or business functions, onboarding processes can drain vital funds from the organization.
For example, before onboarding a provider, a Third-Party Administrator (TPA) needs to review all documentation received from the healthcare providers, physicians and hospitals and then send the contract information back to the provider for sign-off. Providers need to review and sign the contract, and then send it back to the TPAs. TPA agents then manually apply state- and market-specific rules as well as any other required contract information, and load it into the system for the provider. The contracts typically are a few hundred pages long with multiple amendments that are date-, as well as state-specific. This is a time-consuming process as the agents need to read and review all documents and attachments to pull out the relevant information that may be merely a couple of paragraphs long. Often it takes as much as three weeks to on-board a provider so that they can start seeing patients; all the while losing significant revenue. Furthermore, because of the tedious nature of the work, the agents tend to be tired and stressed, which effects the quality of data entered. This process results in additional cost of quality — from increased audits to reworks — compounding administrative and operational expense.
So what can healthcare organizations do to create a frictionless onboarding process?
Adopt automation.
Healthcare organizations should introduce automated processes across the value chain to eliminate errors, speed-up the entire process and ensure customer retention. Automation also reduces costs considerably for the organization, and more importantly, frees up personnel for high-value tasks.
NTT DATA has developed several innovative tools, including process bots, to help healthcare organizations automate several aspects of their customer continuum. Recently we developed a Robotic Context Processor. It can identify and extract relevant information from hundreds of files and unstructured documents in any file format, even complex contract and legal documents, and then perform the appropriate action based on the instructions provided. This cognitive automation engine uses built-in Optical Character Recognition (OCR) and Natural Language Processing (NLP) technology and employs self-learning algorithms to continuously improve itself, much like a human operator.
To make deployment seamless with existing operations, these and other bots, (together with the human operators), can collectively be monitored via a NTT DATA Proprietary Command Center. This provides a live view of all man-machine interactions, together with in-depth analytics and insights into operational health, helping organizations to:
Manage all the bots from one dashboard
Identify errors at the server level and easily alert critical stakeholders when issues occur
Track bot functionality in real time and ensure process improvements and continuity
Ensure compliance with regulatory guidelines
We recently saved more than two million dollars on an annual run-rate for a large healthcare organization by transforming their contract management process using the Robotic Context Processor. Not only did we help the client save money, we also provided the client with next-gen process intelligence and decision-making support.
No doubt, automation is the way forward for healthcare organizations that want to keep their customer happy, and of course, healthy.
Learn more about NTT DATA's solutions for intelligent automation.