Survey says: Time to Put the Customer Back in Customer Service Automation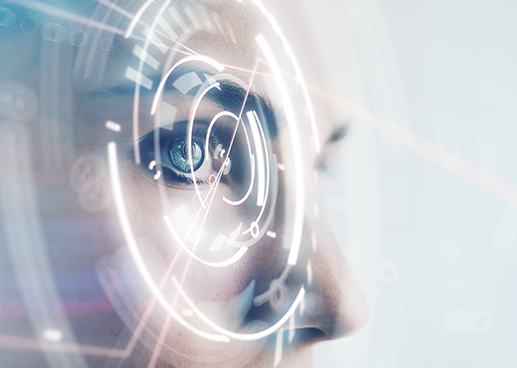 How many times has this happened to you? You call a customer service line for help with a product or service – say, troubleshooting your new phone, or making a change to your insurance policy. You're greeted not by a real person, but by an automated customer service agent (i.e. software with a voice), which makes you jump through a half-dozen hoops before it decides it can't help you after all. When (or IF) you're finally given the option to speak to someone with a pulse, you find yourself on hold as a recorded message repeatedly assures you that "your call is important to us." But it sure doesn't feel that way. The technology that was supposed to make your experience fast and easy has only left you feeling frustrated and under-appreciated as a customer.
The technology available for these interactions is rapidly changing. NTT DATA wanted to make sure we understood the gaps between consumers and businesses around automation so we surveyed 1,249 consumers and 103 business executives about various facets of customer service automation. Not surprisingly, we found that while businesses worldwide are turning to increasingly advanced virtual agents to serve customers more efficiently, most of them aren't taking the proper steps to ensure the technology is truly meeting customers' needs. As a result, their virtual agents may be doing more harm than good.
Among other interesting findings, the study revealed a perception gap between businesses and consumers when it comes to virtual agents. Generally, businesses tend to think consumers are getting what they need from automated systems; the consumers themselves tell a different story. While they're not diametrically opposed to virtual agents, most consumers would prefer to talk to a live agent – even if it takes a little longer – because they're more confident a real person will be able to answer their questions correctly the first time. Consumers reported that they desire accuracy AND quality in their interactions – not just speed.
This is not to say companies should abandon their automated systems and return to the days of 100 percent live customer support. In today's tech-driven, ultra-competitive marketplace, that's clearly unrealistic for most companies. What does need to change is to focus on the right solutions that solve their client's needs, making the most of what today's astounding technologies can do for their customers and giving their customers accuracy and speed in their results.
The survey results showed that an overwhelming 80 percent of businesses have not executed a customer service automation plan, and more than half said they're merely making random or opportunistic investments in the technology. It's clear that businesses need to take a more holistic and deliberate approach to automation before trusting a computer with matters of customer loyalty. That means doing the work to integrate automation planning deep into the company's internal processes, not simply tacking on the latest disruptive technology. This speaks to having an ecosystem approach to all automation implementations – because at the end of the day automation impacts everything in the company – including the people.
As is so often the case in business, it comes down to putting the quality (speed + accuracy) of the customer experience first. Get that right, and the results will follow.
Please visit this page for more information on how to download the full report.