Next-Gen Customer Communications Management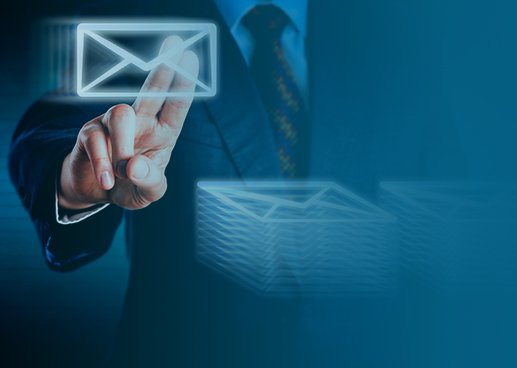 In this era of hyper-connectivity one cannot over-emphasize the strategic importance of Customer Communication Management (CCM) to any organization. CCM solutions support an organization's objectives to improve outbound communications with their distributors, partners, regulatory bodies and customers.
Despite being critical to building customer loyalty and growing revenue, most organizations struggle when it comes to getting their CCM solutions right. Some of the commonly faced challenges include implementing a solution that does not meet the organization's objectives and goals, interoperability among legacy applications and modern communication tools, and finding the correctly trained resources for optimal performance.
How can NTT DATA Services help?
NTT DATA Services has been in the Customer Communications Management (CCM) space for more than three decades, working on many legacy and modern CCM platforms. In the recent past, customer communication have evolved — from generating output on print-based solutions to multichannel or omni-channel delivery.
The next generation of CCM solutions not only focus on generating or distributing communication, but also involves integrating the customer experience into the whole concept of communications management.
The six key features of next-generation CCM systems include:
A "one stop" enterprise platform, which offers the ability to integrate with multiple systems, groups and platforms across an enterprise. This solution deploys an architecture designed for much greater capacity and scalability, serving multiple consuming systems.
Omni-channel distribution, which offers the ability to generate output for multiple channels for an improved customer experience. This type of distribution leverages and supports the key digital standards, in particular PDF, PDF/A, PDF/UA and XML.
Social Media integration, which is a must-have for the next-gen CCM platforms, as social media is becoming one of the primary channels for marketing — engaging customers by generating marketing content for social platforms.
Real-time interaction, which allows internal and external customers to generate near-immediate relevant information, including information from mobile applications and self-service portals.
Centralized governance of content, which enables consistent management across the enterprise, including establishing and enforcing policies for regulatory compliance and governance.
Analytics that support digital formats and standards so the organization can leverage data analytics in ways that go beyond the physical capabilities of legacy print-based systems.
At NTT DATA Services, we have helped several clients from various industries successfully implement and manage their customer management applications. A leading P&C insurance company was looking to implement a customer communication solution for their enterprise along with a new Policy Management System. They were plagued with delayed communications due to multiple system integration/data issues, messages were not being routed to their exact target locations and customer correspondences were not interactive.
A communication command center was set up to create a full process orchestration, and custom integrated their legacy applications along with configuring the electronic delivery of multi-channel communications via email, SMS, with print options. Today they are one of our most satisfied customers who not only benefited from the 50 percent cost reduction in integration, but also reduced their printing costs 30 percent by avoiding printing of erroneous correspondence.
A misstep in managing outbound communications can have deep impact on your brand, customers and losses that could go well beyond a few opportunities. Globally, CCM is becoming a top priority of CIOs who are engaging in reducing the digital risk management.
Learn how you can better engage your customers and make customer experience your competitive differentiator. For more information write to us at Application_Services@nttdata.com.