Retail 2018: Disrupt or be Disrupted (Part Two)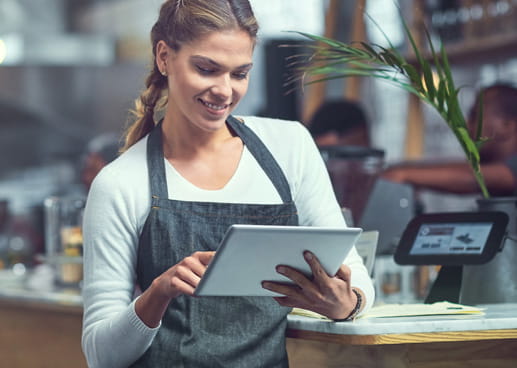 Part one of this article examined why the 'death of retail' has been greatly exaggerated, and how winning retailers are funding interactive and sustainable transformation initiatives. In this installment, we'll examine why customer satisfaction, omni-channel excellence and supply-chain mastery are the top three broad yet vital areas on which all retailers should focus their transformation strategy and budget, and how SAP and NTT DATA can help.
Customer satisfaction is key
Clearly, consumer expectations have risen sharply over the past several years. Consumers crave immersion in their world, not the world as defined by traditional retail. They want to participate with a brand that knows them, shares their values, and makes transacting business a natural activity, one that is as engaging as it is helpful, as enjoyable as it is practical, as honest and safe as it is easy, memorable and fun. Consumers crave interactions with retailers that are both effortless and satisfying.
In their most recent report, Customers 2020: A Progress Report, the CX experts at Walker estimate that by 2020 customer experience will be the most important differentiator between brands, overtaking both price and product.
It's difficult—if not impossible—to determine the cost of a bad reputation, but VisionCritical estimates the overall impact of bad customer experiences in the United States is more than $537 billion.
Since acquiring a new customer costs 5X-25X times more than selling to your existing base, poor customer experiences can easily keep your business from growing. Moreover, even a 5% increase in customer retention can increase profits by 25%-95% (as reported in HBR)!
To provide a superior experience, retailers must have a complete, 360-degree view of their customer, which includes capturing and analyzing data accrued from past and present interactions across all channels and touchpoints. It's the end-to-end view of the individual customer's journey – a holistic summary of the relationship a customer has with and across your entire brand.
With data stored in silos and spread across myriad platforms, applications and systems, achieving this 360-degree view poses a significant challenge for most retailers. Gartner reports that fewer than 10% of companies have a 360-degree customer view and only 5% use this view to systemically grow their businesses.
According to a research study jointly commissioned by PwC and SAP that surveyed over 300 retailers and 2,100 consumers across six countries, very few retailers are confident they have successfully achieved a 'single view of the consumer'. Startlingly, only 8% of retailers report having done so, with the remainder either struggling or yet to start.
The omni-channel excellence imperative
Consumers freely turn over volumes of personal data. The return implied is an immersive experience painstakingly accrued over numerous, consistent, accurate, high-quality interactions across all touchpoints — the Web, mobile devices, social media, kiosks, call centers, physical locations, etc.
Online and physical stores are no longer distinct channels; they're transforming into a unified format where an equal amount of webrooming and showrooming is occurring. Click and collect is also becoming a standard implementation in stores, where customers can do their shopping online and then pick-up their items at a local branch. Consumers shop when they want, where they want, and how they want all while increasing the demand for retailers to serve customers across all touchpoints.
Woe to retailers who fail to provide a consistent, personalized, unified, friction-free experience that presents the right product at the right price through the right channel at the right time.
According to the PwC and SAP joint study, only 50% of consumers feel they get a consistent and superior multi-channel experience. On the retailer side, only 17% reported that they were confident their omni-channel business model delivers a seamless and connected experience across channels and functions.
Supply chain mastery is a must
A retailer's ability to survive or thrive today depends heavily on its ability to fulfill the consumer's constantly changing needs in a timely and accurate manner. Driven by consumer expectations, retailers and brands are enhancing connectivity across the supply chain, all the way down to their stores and distribution centers – all to provide consumers more freedom of choice for how and when they receive their products.
As the cloud, mobility, big-data analytics, AI, machine learning, IoT and automation collide to spawn a wealth of transformation possibilities for improving supply-chain performance, retailers must step up their digital supply chain initiatives or risk being swallowed up by the competition.
With warehouse space becoming more and more limited, omni-channel retailers have the option of utilizing their stores as warehouses for their online customers. Boosting sales in physical stores could be as simple as offering a fast and free click & collect option on the website.
In connection with omni-channel commerce, retailers are increasingly getting better at sensing demand. Driven by cloud computing, enhanced connectivity, and machine learning, the solutions available today are helping retailers move past the days of slow reaction times, stock-outs, and misplaced inventory.
In order to truly transform, retailers must examine and re-invent the total supply chain. That means enhancing connectivity and visibility across the global supply network, streamlining the procure-to-pay process, and making sure every aspect of the supply chain, from stores and warehouses all the way upstream to carriers and factories are aligned to provide your end consumers the best delivery experiences possible.
For all the effort that retailers devote to improving the performance of their supply chains, relatively few have unlocked the full potential of digital technologies. A recent McKinsey study found that the average supply chain has a digitization level of 43%, the lowest of five business areas that were examined. Moreover, a mere 2% of the surveyed executives said the supply chain is the focus of their digital strategies.
Is this a case of misplaced priorities? It appears so. The same McKinsey research suggests that, on average, companies that aggressively digitize their supply chains can expect to boost annual growth of earnings before interest and taxes by 3.2%—the largest increase from digitizing any business area—and annual revenue growth by 2.3%
Retailers thrive with SAP from NTT DATA
SAP provides omni-channel customer engagement and commerce solutions that allows retailers to build up a contextual understanding of their customers in real time, deliver a more impactful, relevant customer experience, and sell more goods, services and digital content across every touchpoint, channel and device. Through customer data management, context-driven marketing tools and unified commerce processes, SAP solutions delivered by NTT DATA have helped some of the world's leading retailers to attract, retain and grow a profitable customer base.
Most recently, at this year's annual SAPPHIRE NOW conference, SAP announced SAP C/4HANA, a new suite of integrated applications to help businesses serve and retain customers.
As part of SAP's end-to-end business solutions, the new SAP C/4HANA suite will offer full integration with SAP's business applications portfolio, led by its market-leading ERP suite, SAP S/4HANA. The combination of assets features new machine learning capabilities from SAP Leonardo, a set of intelligent technologies the company introduced last year, as well as the new SAP HANA Data Management Suite, which enables companies to gain visibility and control of their highly distributed data.
The SAP C/4HANA portfolio includes SAP Marketing Cloud, SAP Commerce Cloud, SAP Service Cloud, SAP Customer Data Cloud (including the acquired Gigya solutions) and SAP Sales Cloud (including the acquired CallidusCloud solutions). Additionally, SAP Sales Cloud unites the SAP Hybris Revenue Cloud solution and SAP Hybris Cloud for Customer (comprised of SAP Hybris Sales Cloud and SAP Hybris Service Cloud solutions). These cloud solutions — formerly on the market under the SAP Hybris brand name — as well as SAP's commerce and customer engagement organization are now consolidated under the SAP Customer Experience business unit to support a consistent brand experience.
For our part, to help you better understand the challenges your customers face when doing business with your organization, NTT DATA offers a comprehensive Customer Friction FactorSM (CFFSM) service. Our CFF service takes a 360° view of the customer journey and, in a matter of weeks, provides detailed insight into interactions that negatively impact your customer's experience. We also provide comparisons against your competitors and identify actionable opportunities to reduce customer friction and increase customer loyalty.
SAP's Supply Chain Management (SCM) strategy centers on leveraging the SAP HANA platform to support more global, complex and volatile supply chains. By merging cloud, mobility, analytics and the Ariba Network, SAP leads the way in the digital transformation of global supply chains.
SAP's solutions cover everything from demand planning to inventory management – and use technologies such as the Internet of Things, RFID, and advanced analytics to help retailers run a real-time supply chain.
At NTT DATA, we understand the importance of digital supply chains in today's competitive global economy. We also understand the need for an over-arching strategy that ensures full optimization and integration of all cloud-based and on-premises technology investments.
Ariba solutions delivered by experienced partners such as NTT DATA have a significant, immediate and positive impact across procurement and supply chain operations.
At NTT DATA, we invest in SAP innovations to ensure that our retail customers always get the most from their SAP investment. We invite you to engage with us to help you define and execute your transformation journey.