Partnering for Success: SUGCON 2018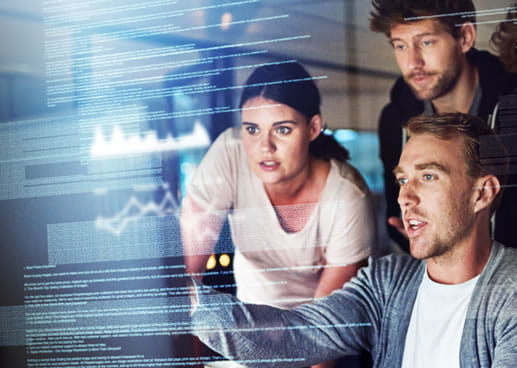 I have always believed partnership is the cornerstone of business success. Good partners not only add to our capabilities and enhance our repertoire of client services, they also share our goals and vision. They make the journey easier as we strive to bring better value to our clients by complementing our resource pool, extending technology advances, simplifying processes, alleviating roadblocks and offering solutions.
Sitecore has been one such partner to NTT DATA for more than ten years. As certified partners, three members of our team represented NTT DATA at SUGCON (Sitecore User Group Conference) India 2018 — a confluence of international developers, experienced practitioners, and subject matter experts from a wide field of disciplines and backgrounds. For a Sitecore enthusiast like me, that's heaven right there.
Learning about the exciting pipeline
SUGCON 2018 was a unique opportunity to collaborate and network with people from across the global Sitecore community, offering seminars and discussions on Sitecore Forms, Sitecore Cloud and Marketing Automation. My personal favorite covered Sitecore Cortex — Machine learning — which offered insight into the visitors to our clients' sites, and how clients can use data to deliver a personalized experience to site visitors.
Sitecore 9 has several cutting-edge features that enhance our clients' experiences. We were introduced to exciting aspects of the product roadmap, including a bi-annual release of new features and fixes. The Sitecore Experience Accelerator (SXA) allows content editors to add pages and content from the beginning of the build, so UX designers can build working wireframes with little effort from back-end developers.
It was very encouraging to see that Sitecore has invested considerable time to understand the pain points that customers have been facing with the previous releases. New features address these issues, including:
Removing mongodb and introducing xConnect for real-time visitor analytics.
Introducing Sitecore cloud with support.
Introducing Sitecore Forms — a new form builder.
Ensuring a rich user experience.
SUGCON 2018 helped us understand these new features and provided us the right platform to meet with business leads, MVPs and experienced people in the Sitecore world to gather insights and points of view.
Implementing new learnings for maximum benefits
Sitecore's new release perfectly demonstrates how a good partnerships can be leveraged to great advantage, eventually benefitting our clients.
Our first focus has been our very own Sitecore framework called NTT DATA Accelerator, which serves as a framework for our Sitecore projects. It comprises reusable standalone Sitecore components that can be leveraged in any Sitecore Project. This enables:
Developers to invest time in the functionality rather than on the basic component creation.
Clients to benefit from on-time delivery as the boilerplate for the Sitecore projects is always ready.
Both developers and clients benefit from reduced development time, which lead to cost-savings.
At NTT DATA, we have begun upgrading our accelerator with Sitecore 9 features to ensure our product is up-to-date with the latest technology. Refining and updating our framework with the latest features, includes access to analytics and Sitecore Cortex for machine learning and marketing automation — all of which help in development, content management and business growth.
NTT DATA has always encouraged our team to develop new skills, catch up on the latest trends, spark inspiration, rekindle passion, hear from experts, and implement what we've learned in our everyday work. SUCGON was one such amazing opportunity. Be it a presentation, discussion or roundtable, our experience at SUGCON bridged gaps in understanding and presented opportunities for practitioners to work together as a committee.
Our experience at SUGCON set the stage for us to learn best practices and gain knowledge from experienced members in the Sitecore community.