Using Epic for EHR? Here's How You Can Optimize Your Budget.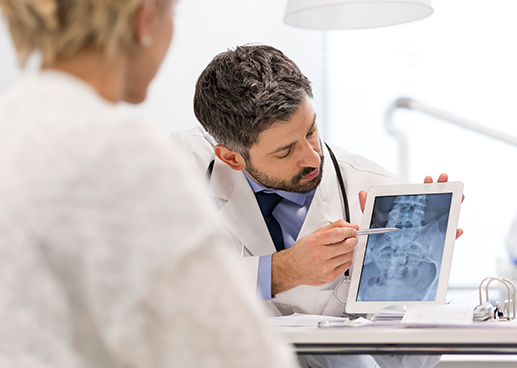 The days when healthcare IT departments were given healthy budgets to implement new projects are effectively over. Instead, IT departments are seeing their budgets shrink and their workloads grow. But with the quality of patient care on the line, you can't simply drop certain functions or reduce services in some areas. It seems an insolvable problem.
The reasons behind these budget crunches are varied. Sometimes IT departments aren't seeing actual budget cuts, but the organization is growing rapidly and they aren't given resources to match that growth. Or, the organization adds new locations that have Electronic Health Record (her) platforms other than Epic, and
IT suddenly has twice the maintenance workload or needs to transition these new locations to the Epic platform. Sometimes, revenues are down and everyone is tightening their belts.
But there are ways to keep the quality high while lowering costs if you are willing to outsource some of your functions. By spreading some of the cost of expertise across many customers, IT services vendors can provide the same functions at a lower cost than your own staff. Also, outsourcing allows you to focus your staff on the work they are best suited to do.
The key is figuring out which pieces of your workload you can outsource and which you must keep. It's not a simple process, because each organization has individual needs and differing expertise available.
Consider the strategic priorities, organizational relationships and the expertise of your staff
Start with a thorough assessment of your organization. Ask yourself:
What IT projects are strategic imperatives for my organization?
What are the strengths of the IT team? What are we good at?
Where do we lack the depth and breadth of talent we need?
Are my high-priced resources spending time on tasks that could be done by less expensive resources?
The tasks that are of high importance are tasks you should probably keep in-house, unless you don't have the right resources to do them well.
Revenue cycle optimization is a good example of a task with strategic importance. These initiatives typically require analysts, trainers, and operations team members to closely collaborate, identify opportunities for improvement, and execute those improvements. While changes to the system may be rote or technically uncomplicated to implement, it's advisable to keep this initiative in-house for two reasons. First, it allows your technical, training and operations teams to forge relationships and to foster broader organizational knowledge for those involved. Also, it's typically more interesting work than maintenance work and helps further employee engagement and satisfaction.
Get more value from your budget with careful resource deployment
For tasks that are of less-strategic importance, the important factors to consider are staff skills and costs. Your goal should be to find the highest purpose each staff is ready to tackle, and assign them to that task. What you don't want to see are high-priced staff doing low-level work. That's a budget buster. You also don't want to see people without the right expertise doing a less-than-adequate job, especially when they could be doing other tasks they are better suited to do.
You want to pay attention to relationships between your staff and the users they serve, to avoid disrupting operations, especially patient care.
For example, your hospital or health system may have several workers that have established trust with clinical and business staff to provide user support or to up-level application capabilities to get more value from your system. These are valuable people, expensive to hire and retain, and they keep your users happy. Too often though, these folks are spending more than half of their time in routine maintenance tasks that don't use their higher-level skills, while high-value projects sit on the back burner or users face a long wait to get help.
It may sound counter intuitive, but you probably need fewer of these expensive staff members fully dedicated to optimizing functionality. You could then outsource user support to an experienced vendor (giving users faster access to help and lowering costs), as well as the management tasks that don't require the organizational relationships. This will free up in-house staff to tackle those important, backlogged projects. In NTT DATA's experience, outsourcing the routine tasks is a sure way to reduce costs, because this scenario is common.
By dedicating a smaller in-house staff to high-level projects, you reduce your costs for routine management. And outsourcing the help desk can lower costs while giving users faster access to help when its needed. NTT DATA puts significant resources toward training, knowledge management and technology to ensure your users get the right information quickly. Our success depends on it!
Our application management staff are also up-to-date on technical issues, and the cost of our expertise is shared across several clients. The result is high-level expertise at a much lower cost.
But you might have the opposite scenario in your organization. You might have lots of staff that are good at keeping the lights on and the platform working at optimal levels, but who aren't as good at system optimization or who lack the people skills to build trust and relationships. If this is the case, you are probably forced to assign the maintenance experts to do these tasks. The result is slow progress, unhappy users and staff who are stressed out trying to do what they don't do well. And maintenance gets neglected.
In this case bringing in experts to help optimize the system can save money. By getting projects accomplished faster, you see the benefits more quickly. This can result in higher revenue, lower patient care costs, and greater efficiency that allows you to increase volume, all of which can offset the cost of the outsourcing. And you may be able to reduce the size of your maintenance staff, because your maintenance stars will be focused on their area of expertise.
The bottom line: Help from the right vendor can reduce your costs.
Taking an objective look at your own department can be difficult, but it's worth the effort. And NTT DATA can help with that process. Since we offer a full range of Epic services, we know what each function requires and can help you figure out what to keep and what to outsource.
Stay tuned for more about this subject; we'll be offering new posts on other areas, such as Community Connect, hosting, disaster recovery, Epic Clinical Service Desk, tier 2 support, going live with new Epic locations and more. We'll provide guidance on making the best use of your resources and reducing the cost of Epic ownership.
In the meantime, if you have a question or would like to know more, send me an email. I'll be happy to help.