10 Emerging and Current Technologies Every CxO Must Know for the Future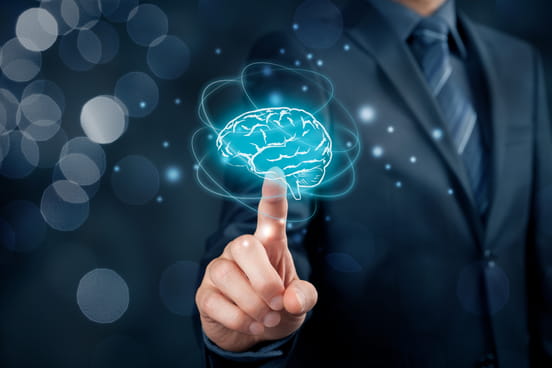 This year, I've had the opportunity to travel to many countries meeting with our clients, partners, and colleagues. I've heard from people all over the world that the rate at which emerging technologies — such as Artificial Intelligence (AI), Automation and Blockchain — are moving can be daunting. Because technology is advancing so rapidly, it's imperative for us to help our clients keep up the pace while focusing on their business and for all of us to continue to learn and grow as the technology develops quickly around us.
In an upcoming set of articles, I'll focus on the technologies that are crucial for all members of the C Suite to understand and study. Whether you're a CIO (Chief Information Officer), Chief Digital Officer (CDO), Chief Marketing Officer (CMO) or Chief Technology Officer (CTO), you know you need to keep up with that pace, but how do you sustain and continue to stay ahead of the technology road map that lies ahead? Some of the topics I'll cover that will help CxOs, and their teams stay informed and to open dialogue about what we all need to know to go into the future include:
Pioneering work in artificial intelligence: The economy of the future is algorithmic. That is, the use of artificial intelligence is growing at an exponential pace, as the technology becomes easier to develop and businesses begin to understand its potential.
The myth of evil AI: We're still in the early stages of artificial intelligence going mainstream, with the most visible examples being our friendly in-home digital assistants.
Machine learning vs. deep learning: If you don't understand the difference, you're not alone. However, you'd be wise to get up to speed, because these technologies are taking AI to the next level, unlocking a world of practical improvements for companies in any industry, from personalizing customer service to hiring the best employees.
Robotic process automation: RPA software gives companies the ability to handle routine, rules-based tasks without human intervention, increasing speed and accuracy and allowing real people to take on higher-value work.
Conversational automation: Beyond the faceless, voiceless bots that are increasingly used to run our business processes, we're also on the brink of a society filled with "social robots" we can engage in natural conversations.
Cyber-security: For all the exciting promises of emerging technologies, there must be equal concern over the potential vulnerability of these systems.
Information technology as-a-service: For businesses seeking growth, flexibility, and streamlined operations (and who isn't?) the movement toward technology-as-a-service provides a powerful advantage.
The Internet of Things: The buzz surrounding IoT may have subsided recently in the shadow of AI and machine learning, but make no mistake – IoT is real, it's growing rapidly, and it's here to stay.
Blockchain: It isn't quite yet a household word, but blockchain is subtly changing the foundation of everything we do on the internet.
The new age workforce: The surge of disruptive technologies transforming our businesses won't necessarily equate to human job losses, but it will require different skills and a different workforce.
I look forward to diving deeper into each of these topics in upcoming articles. In the meantime, visit InformationWeek to read the full post and Tweet me @KFitzCTO for comments and to open discussion and be sure to visit our NTT DATA's Solutions for Intelligent Automation for more information on how NTT DATA can help your business keep up the pace.