Are You Ready for Automation Change?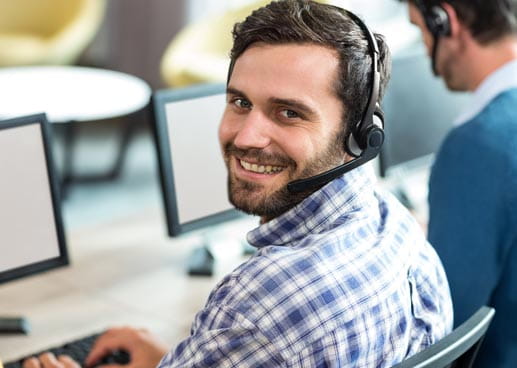 NTT DATA Services conducted a study in October 2017, surveying 1,249 consumers and 103 business executives involved in decision-making, budgeting, strategy or execution of customer service, to answer questions about impact, expectations, readiness, and challenges to overcome with automation. I've written recently about some of the results and in this post, I will focus on how automation helps deliver value to the business.
In our study, we surveyed business leaders and consumers. Business leaders found both business and technology obstacles stand in the way of operationalizing customer service automation. Four of the top five challenges (as reported by respondents) that enterprises must overcome when implementing automation are related to leadership and change-management.
Reaching high levels of customer service automation requires vision, commitment and considerable investment. There must be strong control to drive change, manage the transformation, and realize the funding and Return On Value (ROV) or companies will not succeed.
Businesses are squarely focused on increasing efficiency and reducing costs when using virtual agents to automate customer service. However, many companies are also using other metrics to gauge returns, including quality improvements.
These companies recognize that they are investing in better customer experiences, which is an increasingly critical requirement for competing and growing.
If companies do not set broad goals for automation, they will under-invest.
The potential that comes with automation is quite large, but it takes an end-to-end commitment by all parties to ensure sustainable value.
If enterprises can correctly adapt to customer service automation, the ROV increases tenfold. As respondents stated in the report, customer service automation can help increase efficiency, improve quality, decrease response time, and reduce overall number of calls. In addition, investments in automation are accelerating, which suggests that the time to implement improvements in customer service is now.
At this moment, companies are investing heavily into various channels — including text message, online chat, social media, and phone. These advancements will help make the dream of better efficiency in customer service automation a reality.
However, these benefits do come with challenges. Business respondents made it clear that the level of readiness to transform is not quite there. Furthermore, the budget and lack of executive support makes the decision to invest more complicated.
What this means is that companies must gather more data and intelligence to make a better fit for improvement and investment in their environment. In the report, companies stated that their business did not have both the right ecosystem and the right people to implement customer service automation.
This further proves the point that proper vision, commitment, and investment is critical for automation change. Download the full white paper.