Application Management
Our Application Management Services combine global delivery excellence with transformative IP to optimize your daily operations while guiding the changes needed to evolve and elevate your digital product delivery.
Change Management & Training
Our Organizational Change Management (OCM) services help ensure that your change has direction, focus and a common vision. Get the right mix of OCM advisory, implementation and staff augmentation services with NTT DATA.
Implementation
Harnessing years of manufacturing IT expertise, we'll help you implement digitized intelligent platforms that enable best-in-class manufacturing processes so your business can thrive. We develop end-to-end solution by integrating existing systems and leveraging partnerships and domain expertise.
Business Consulting
Our experts will help you leverage innovative, transformative digital solutions to increase efficiencies, lower costs, increase revenue and drive the next generation of business outcomes with Digital Technology, Supply Chain Transformation, Workforce Readiness, and more.
Managed Services
Our managed services and digital workplace solutions let you focus on your future investments and core operations. Streamline processes, gain insights, empower your workforce and embrace change with our digital operations services.
System Integration
We help you optimize and aligning all cross-business functionalities. Strategic partnerships with SAP, Oracle and other technology leaders keep our team at the forefront of the latest technology advances.
Why NTT DATA is your Manufacturing partner of choice
NTT DATA helps companies transform their operations in everything from production efficiency to product customization, with improvements in speed to market and characterized by the foundational technologies shown below applied across the value chain. This includes operational technology, information technology, engineering technology, security, connectivity and digital technology.
End-to-end capabilities in manufacturing, consulting, digital transformation, communication and Security
Global presence and market proximity
$3.6B R&D Investment, with strong Industry focus
NTT DATA smart investments in manufacturing
Comprehensive breadth of service offerings, including devices, connectivity, edge, cloud, analytics and security
REPORT
The Road to Industry 4.0
NTT DATA joined with Oxford Economics to reveal what manufacturers seek from Industry 4.0 transformation and what the obstacles they face in achieving it.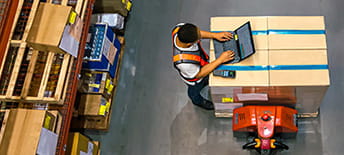 Insight
Industry 4.0
Industry 4.0 and smart factories are poised to transform manufacturing and the customer experience. Learn more about our perspective.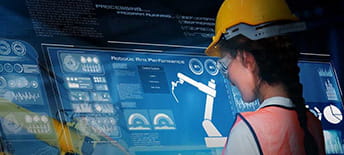 REPORT
Transformation Requires Data-Driven Decision Making
The ability to connect business processes, eliminate silos, and apply analytics to newly expanded and contextualized data streams empowers organizations to make rapid and confident decisions.