2023 ServiceNow Insight and Vision Report
People, process, platforms and partners are all vital pieces of the service management puzzle.
Our annual survey returns to provide a detailed view into the service management business challenges and opportunities that organizations are experiencing in their utilization of the ServiceNow platform.
This year, we gathered over 500 responses from organizations across North America, spanning 10 different business departments that include IT, HR, finance, marketing, facilities management and customer service. Respondents' roles include directors, managers and C-level executives.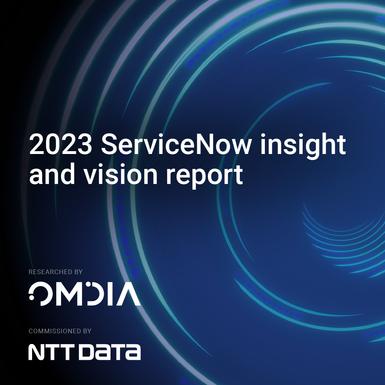 What You'll Learn:
How changing workplace dynamics have disrupted the digital transformation agenda
The role service management plays in helping businesses manage digital disruption
The digital shifts businesses make in response to economic and social disruptions
Download the eBook and get all the details.