Transforming IT to Elevate User Experience and Agility
Independent Health sought to integrate its IT Service Desk with its core infrastructure to better support end users and enable predictive and proactive operations.
The organization partnered with NTT DATA Services to transform its IT Service Desk and modernize its infrastructure to deliver 24x7 support with significantly greater speed, resilience and end-user satisfaction.
Based in in Buffalo, NY, Independent Health offers commercial, Medicare and Medicaid health plans for nearly 350,000 members in Western New York. Operating an efficient and agile IT infrastructure is a business necessity in the best of times. When a disruption on the scale of a global pandemic strikes, that infrastructure is imperative.
Optimally, an IT Service Desk operates not simply as a stand-alone help desk reacting to incidents; it is a proactive asset enabled with data and tools to tackle new initiatives.
"We wanted to build an end-to-end services model that would modernize our IT Service Desk and integrate it with improvements we were making to our field services, desktop engineering, mobility and asset management services," says Joshua Zalen, Independent Health's vice president of IT Service Operations. "That's why we turned to NTT DATA."
67%
faster response time to critical incidents
3.8
out of 4 end-user satisfaction score
Increases first-call resolution to over 75%
Delivers 24x7 IT support
Streamlines operations through an expanded Knowledge Base
Enables smooth pivot to Work From Home program
Shows a 24% improvement in first-call resolution during transition to Work From Home
A high-performance IT team
The IT team at Independent Health has the tools and technologies in place to elevate and continuously provide a superb end user experience. With the spirit of service embodied by its RedShirt Treatment®, Independent Health is one of the highest-rated health plans in the United States for clinical quality and member satisfaction.
Independent Health's approximately 1,100 associates rely on the organization's IT Service Desk for the support they need to provide that service excellence.
Transforming the IT Service Desk
Prior to partnering with NTT DATA, Zalen says, "We ran a stand-alone IT Service Desk that kept us from unifying our infrastructure. And that led to higher costs and inefficiencies. We're in the service delivery business and we saw an opportunity with NTT DATA to greatly improve our end user experience and run predictive and proactive operations."
Working with NTT DATA's Hybrid Infrastructure Services, Zalen and his team embarked on a path of continuous transformation of Independent Health's IT services infrastructure, building out an end-to-end model that will deliver increasing value over time.
That process has paid off. Our IT Service Desk is a great example." says Zalen. "Now, we are much more responsive to incidents as they occur."
Previously, the IT Service Desk was only available to users during regular business hours; now they have access to support 24x7. With the transformed IT Service Desk, over 75% of incidents are now resolved on the user's first call. Response time to critical incidents is 67% faster. And end user satisfaction scores notch a consistently high 3.8 out of 4.
"As we've added efficiency and functionality to the IT Service Desk, we've built up a substantially improved knowledge base of standard operating procedures," says Zalen. "Having that documentation will pay dividends for reference and training purposes."
To drive even more value for Independent Health, the transformation team standardized the existing infrastructure environment and added automation capabilities for predictive and proactive operations. Those capabilities include solutions for server provisioning, inventoried lifecycle and licensing management of hardware and software assets and timely monitoring that helps ensure regulatory and vendor compliance.
As part of Independent Health's IT strategy, NTT DATA helped move the organization from traditional laptops and desktops to portable thin clients, enabling Independent Health to keep user data in their centralized and secure Citrix Infrastructure. It helps to maintain data security while providing flexible access to IT resources from more locations.
Zalen says, "With all the improvements we've made to the IT Service Desk and infrastructure, we've been able to free our own IT staff to support new initiatives."
Pivoting on Disruption: Work From Home
It wasn't long before Zalen and his team had a new initiative to attack: a rapid response to the COVID-19 pandemic. As with many organizations, Independent Health realized that the pandemic created an urgent need to support a large-scale Work From Home program.
Zalen says, "When COVID-19 hit, we knew we needed to provide remote work capabilities for as many of our employees as possible. We relied on our agile infrastructure, our IT Service Desk and support from NTT DATA to make that happen."
During the escalating pandemic, Zalen and the IT team equipped nearly all of Independent Health's 1,100 employees with Work From Home capabilities within two weeks using NTT DATA's Dynamic Workplace Services. The results were impressive: 93% of employees noted that their Work From Home technology met their needs, with 81% reporting they had zero technology problems. Moreover, Independent Health overcame this workplace disruption with no impact to member satisfaction.
"It would have been really difficult to stand up our Work From Home capabilities so quickly without the improved IT Service Desk and modernized infrastructure that we've built together with NTT DATA," says Zalen. "We're now well positioned to provide excellent service to our end-users as well as advance Independent Health's strategic programs."
Founded in 1980, Independent Health offers commercial, Medicare and Medicaid health plans for nearly 350,000 members in Western New York.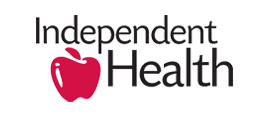 Headquarters
United States