Hotel Operator Upgrades Services Through Cloud Transformation
To meet changing business demands, Sunburst Hospitality sought a path to continuously modernize its entire IT infrastructure as new technologies evolve.
The hotelier migrated to cloud services, transforming its infrastructure to deliver new capabilities with improved performance, availability and future scalability.

The hotel industry is dynamic. Hoteliers must adapt to changing consumer behaviors and expectations, respond to technology trends and seek operating efficiencies to stay ahead of competitors. That need for continuous evolution is something Sunburst Hospitality Vice President of Information Systems Mark Elbaum fully appreciates. "It's critical that our IT operates as efficiently as possible so that we can address the shifting challenges and opportunities in the market," he says.
Founded in 1993, Sunburst Hospitality owns and operates hotels nationwide, operating under brand names such as Comfort Inn, Best Western and others. Elbaum joined the company at its founding, with a fresh set of eyes and newly acquired hospitality and hotel management skills. Elbaum says, "At the time, I was the only one who knew computers, so I got tagged with IT, which grew over time from just desktop PCs to fully networked operations."
Eliminates capital expense for new data center
Requires 50% fewer server licenses and fees
Delivers enhanced productivity tools with Microsoft 365
Improves collaboration with centralized file storage
Removes need for additional IT staff
Allows Sunburst internal IT to focus on business growth
Journey to the cloud
Elbaum's IT responsibilities include overseeing all of Sunburst's real estate, reservations, time and attendance and financial systems. Meeting those responsibilities with no in-house IT staff requires an infrastructure that's reliable and performant. Elbaum says, "To that end, a few years ago we needed to relocate our on-premise data center. In addition, our servers were old, many needing replacement, costing time and money to buy, install and configure."
Elbaumn adds, "It was at that point we began our journey to the cloud, seeing that as a much more cost-effective and time-saving alternative to relocating and updating the data center."
With no time to issue an RFP, Elbaum evaluated two vendor alternatives, choosing the cloud transformation offering from NTT DATA. With its consultative approach and ability to broker services from a rich ecosystem of cloud partners, NTT DATA matched Sunburst's specific workloads with the most appropriate cloud solution.
NTT DATA's cloud solution provides advanced cloud services using revolutionary data center designs for top performance cloud compute and storage—delivering the predictability, control and functionality that Sunburst needs.
Elbaum figures that his cloud approach saved the large capital costs that a data center relocation and refresh would have required. "By moving our data center to the cloud, we avoided new capital expenses," he says. He adds that his company is also saving operating expenses. "Compared to what our operating expenses would have been had we kept the data center, they're now significantly less with the cloud solution," he says.
Continuous improvement
Sunburst's move to cloud computing is yielding benefits beyond cost savings. NTT DATA continues to evolve the Sunburst cloud's capabilities. By converting its on-premises hardware to a cloud infrastructure, Sunburst migrated its virtual applications—Exchange, Active Directory, Citrix and 12 others — to a more robust platform that yields faster and more resilient performance with no hardware maintenance expenses.
Recently, Elbaum and NTT DATA decided to transform Sunburst's capabilities yet again. Elbaum says, "Several of our application servers, including Exchange, were running on operating systems approaching end-of-life. That gave me an opportunity to explore additional cloud solutions to further enhance the services I can deliver to my users."
Elbaum chose to migrate his email and productivity applications to Microsoft 365. By implementing NTT DATA's Unified Communication and Collaboration services, Elbaum and NTT DATA deliver a number of new benefits to Sunburst. "By upgrading our operating systems and moving to Microsoft 365, we immediately reduced our number of server licenses by 50%," he says. "We've simplified our infrastructure and we've reduced our licensing costs by 50%."
Elbaum anticipates that the move to Microsoft 365 will create greater opportunities for team productivity and collaboration. Elbaum says, "Now our users will have access to the full suite of Office applications, continually updated, including more secure email and centralized storage for collaboration." He adds that the updated operating systems of Sunburst's cloud platform will allow him to implement new features like single sign-on that will also improve user experience and productivity.
Evolve or be left behind
The evolution of Sunburst's cloud platform provides Mark Elbaum and his users with the tools and opportunities to address the changing dynamics of the hospitality market. "Partnering with NTT DATA has been critical in transforming our infrastructure," he says. "Each step forward makes us more competitive and allows us to focus on growing our business, while NTT DATA manages our IT operations in the cloud. In effect, they are my staff. This is a great partnership."
About Sunburst Hospitality
Sunburst Hospitality gains increased productivity, efficiencies and cost savings with cloud transformation services.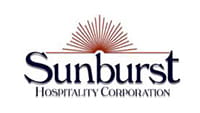 Industry
Travel & Hospitality
Headquarters
United States