Delivering Technical and Financial Value to Cloud Consumption
To ensure that customers can use, adapt and harness future development in cloud capabilities cost effectively.
Strategic Blue partnered with NTT DATA to deliver its unique financial models for cloud procurement and optimization alongside NTT DATA's proven cloud brokerage, technical support and consultancy capability for enterprise customers.

Helping customers find hidden cloud cost savings
Strategic Blue is a cloud financial services company that optimizes the procurement, placement and financial affordability of cloud services through a variety of professional consulting and managed services. Hyperscale cloud providers, such as Amazon Web Services (AWS), are now the destination of choice for greenfielded applications, modernized legacy applications and even business-critical enterprise applications like SAP. The strong preference for the cloud was born from its fast pace of innovation, shortened time to market, and increased flexibility and scalability. However, because of the rapid growth of the hyperscale market and continued introduction of new products and enhanced features, cloud buyers have found it increasingly difficult to understand the most appropriate services for their business, especially because they now require specialized skills to maintain and manage the systems and also to understand the best ways to financially optimize the services being consumed.
Headquartered in the United Kingdom, Strategic Blue applies concepts, first developed by its founder, in the commodities and energy markets to the cloud computing market. This provides unique and innovative ways to consume cloud on terms and commitments not directly available from the cloud vendor. Customers benefit from unique flexibility and cost optimization opportunities to meet their needs. "We help organizations accelerate cloud migrations by overcoming near-term procurement challenges, such as financial and legal obstacles. We optimize their long-term usage of cloud services by lowering the ongoing costs,'' says Frank Contrepois, head of customer success for Strategic Blue. "Through our services, we are also providing clarity and transparency to AWS customers about their cloud spend, which is increasing their ability to understand how their investments are paying off. This is good for the industry, as well as cloud buyers."
Strategic Blue understands that fully harnessing the cloud opportunity requires a balanced view of both the financial and technical aspects of cloud consumption. "We focus on the financial side of cloud computing, not the technical side,'' says Contrepois. "To enable that, we wanted to find a trusted partner that could provide technical expertise at scale".
Provide recommendations for financial cost optimization opportunities that can be assessed against their technical implementation and ongoing operational impact. This ensures a holistic approach to cost optimization that provides customers the assurance that they are minimizing financial cost while also maximizing the cloud opportunity by taking a measured and managed approach to risk and required customer outcomes.
Partnering with NTT DATA to maximize customer benefit
Strategic Blue recognized technology partner NTT DATA's expertise in cloud transformation and associated AWS services. "We chose NTT DATA because of its strong relationship with AWS," says Contrepois. "NTT DATA works well with large enterprises and has proven technology experience at global scale. NTT DATA was definitely the right choice for a trusted partner."
Through this partnership with NTT DATA, Strategic Blue and its customers benefit from cloud brokerage services that enable seamless onboarding, management and continuous improvement. With transparent reporting and the combination of technical and financial expertise customers can focus on their core business with the confidence that their cloud platform is, and continues to remain, optimized even in the context of changes in their business requirements and the rapid development of available cloud services.
Success fueled partnership growth
The technical flexibility of NTT DATA cloud architectures and its expertise in evaluating and delivering cloud platform changes maximizes the customer opportunity presented by Strategic Blue services. The success of the partnership in delivering value to Strategic Blue customers has helped fuel the growth in its customer base. Trust in NTT DATA allowed Strategic Blue to expand NTT DATA's role by doubling its cloud brokerage volume over the past three months of the partnership.
"We look forward to continuing to grow and develop our relationship with NTT DATA as we roll out additional initiatives in the future," says Contrepois.
Cloud financial services firm Strategic Blue facilitates a seamless and financially optimal cloud-buying experience with the help of NTT DATA's cloud expertise.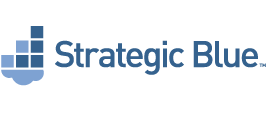 Headquarters
United Kingdom