Ensuring Competitiveness by Modernizing Operations
Blue Cross & Blue Shield of Rhode Island (BCBSRI) needed to boost its scale, agility and efficiency in providing Rhode Islanders with affordable access to quality healthcare.
BCBSRI partnered with NTT DATA Services to transform customer experience by consolidating IT and customer management processes on a single platform that supports Salesforce, automated workflows, and DevOps.

Delivering quality insurance products at competitive prices requires operational efficiency and agility. In addition to managing extreme fluctuations in claims and enrollment processing, insurers must also continually innovate to support new requirements and customer expectations.
To plan for and protect its future, Blue Cross & Blue Shield of Rhode Island (BCBSRI) needed to modernize its operations. A legacy call center system, traditional development processes and manual workflows were hindering its competitiveness. Staff struggled to get a complete picture of customers, and it took too long to process claims and launch new services and apps. Joe Friedrichsen, managing director of business engagement and quality assurance at BCBSRI, says, "We're a small company in a highly competitive market. We needed greater agility."
To help design and facilitate its business transformation, BCBSRI engaged NTT DATA Services. Christina Pitney, vice president of strategy and strategic partnerships at BCBSRI, says, "We chose NTT DATA as a long-term partner to help shape our strategic direction and achieve our goals because it has the industry and technology expertise, we need to meet customers where they are, along with the scale of resources."
360°
insight into customers' services and touchpoints
30%
improvement in customer satisfaction
Triples the number software releases per month
Reduces application issues by 20%
Increases efficiency, growth and agility
Reduces operating costs
To achieve its goals, BCBSRI had NTT DATA Services help:
Migrate a legacy call center system and disparate customer-support workflows to Salesforce
Streamline business processes and replace some manual workflows with robotics process automation (RPA) and business process outsourcing
Adopt IT automation using DevOps
Gains a 360° view of customers
Today, all employees have one easy-to-use platform for managing customer interactions including enrollment, claims processing and appeals. As a result, BCBSRI is boosting efficiency and minimizing costs. "We gained a 360-degree view of member experiences by leveraging NTT DATA's expertise in Salesforce," says Pitney. "As we serve each customer, we quickly know and understand who they are and the touchpoints they have with us, whether online, at one of our retail stores or over the phone."
Improves customer service levels by 30%
Automating workflows such as claims processing has also improved customer experience by accelerating reimbursements and increasing accuracy. "We have increased key measures of customer satisfaction by nearly 30 percent due to our implementation of robotic process automation with NTT DATA," explains Pitney.
Triples software releases and cuts operating expenses
By streamlining and modernizing its development processes, BCBSRI released three times the number of software releases in 12 months compared with previous years, and it reduced application issues by 20 percent. Joe Friedrichsen, managing director of business engagement and quality assurance at BCBSRI, says, "It was incredible how our consultants from NTT DATA brought in the right tools and techniques for us to adopt DevOps, improve the quality and efficiency of delivering code, and re-engineer processes to identify waste and improve outcomes."
With its new solutions and ongoing business process management from NTT DATA Services, BCBSRI is also reducing operating costs. Derek Costa, chief information officer at BCBSRI, says, "The partnership that we have with NTT DATA provides the scale, capabilities and creativity we need to make access to healthcare affordable and easy for our members.";
Blue Cross Blue Shield of Rhode Island is a nonprofit, community-focused health plan established in 1939 to help Rhode Islanders finance their healthcare needs.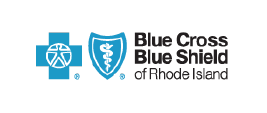 Headquarters
United States